At the end of March, we announced a fundraiser that would take place through the entire month of April.  Similar to last year, we committed to donating 2.5% of the entire month's earnings to CASA.  For those who don't know, April was Child Abuse Awareness Month!  We have an incredible, local non-profit organization (CASA) who works to prevent child abuse, and help with recovery for those who have previously suffered.
Court Appointed Special Advocates (CASA) of South Central KY, Inc. is a non-profit agency dedicated to preventing and eliminating further trauma to children. Specifically, CASA works to prevent child victims of abuse, neglect and dependency from further abuse by providing trained community volunteers to advocate for them in the foster care and family court systems. The CASA concept is based on the commitment that every child has the right to a safe, permanent home as soon as possible.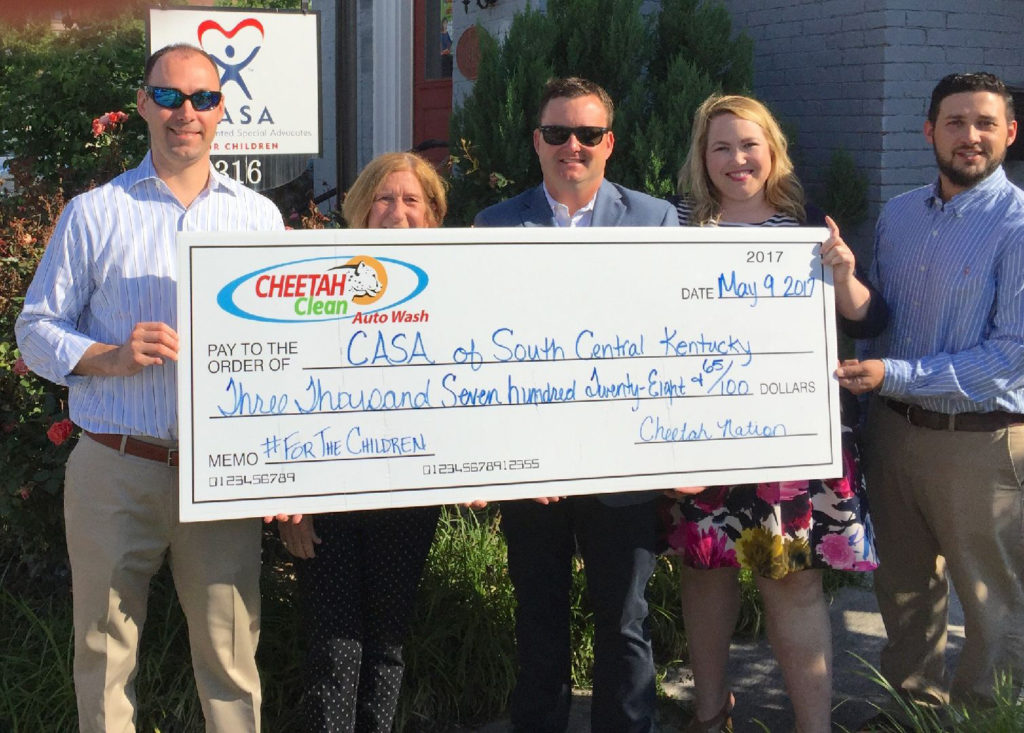 Every single dollar that was spent at BOTH Cheetah Clean locations during April, 2.5% of that went to support this tremendous non-profit.whatsapp dp images  We were overwhelmed by the outpouring of support, and because of you, our incredible customers, we were able to donate $3,728.65…exceeding last years total by nearly $2,000!!!!
There's a separate fundraiser for this non-profit taking place this Saturday (May 13th) that you can be a part of as well…the Superhero 5K!  We've been a proud sponsor of this event in the past, and can't wait to participate again this year!  Make sure you register for this event!  Who knows, you may even get a FREE Cheetah Clean Auto Wash gift card to use toward a service of your choice!