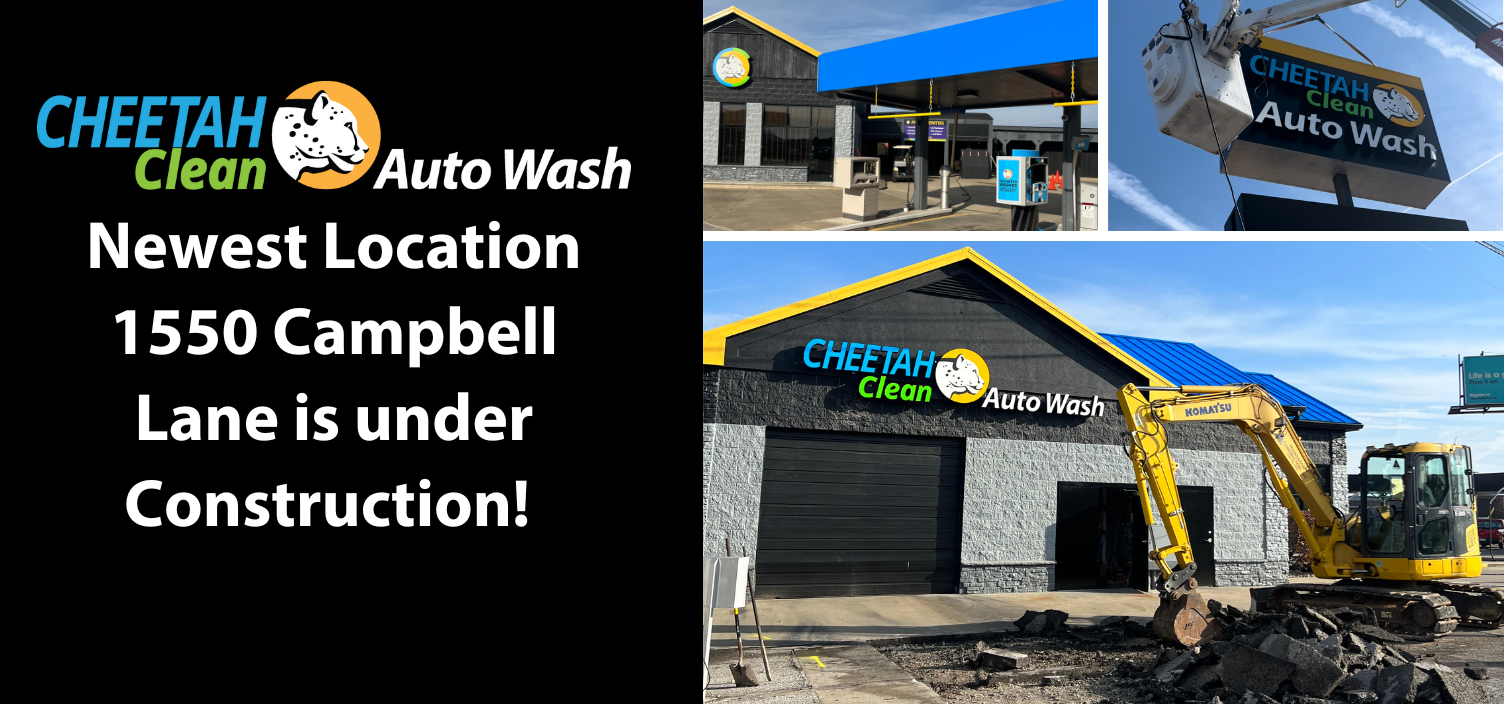 Bowling Green's 4th Cheetah Clean Auto Wash Location is underway and soon to be completed with over 15,000 members STRONG! 1550 Campbell Lane will be closed from Jan 18th – Jan 24th for Point of Sale conversion and site upgrades.  All previous members will be converted to Official Cheetah Clean members on the 24th.  Please visit one of our other locations during this time:
1305 Veterans Memorial Lane, Bowling Green, KY, USA
941 U.S. 31 Bypass, Bowling Green, KY, USA
2311 Cave Mill Station Blvd, Bowling Green, KY, USA
 After January 25th please visit our Campbell Lane location to activate your membership.
We look forward to serving you all soon!
Best Regards,
Jeff Fields- CEO
Chris Norris- Campbell Lane Store Manager