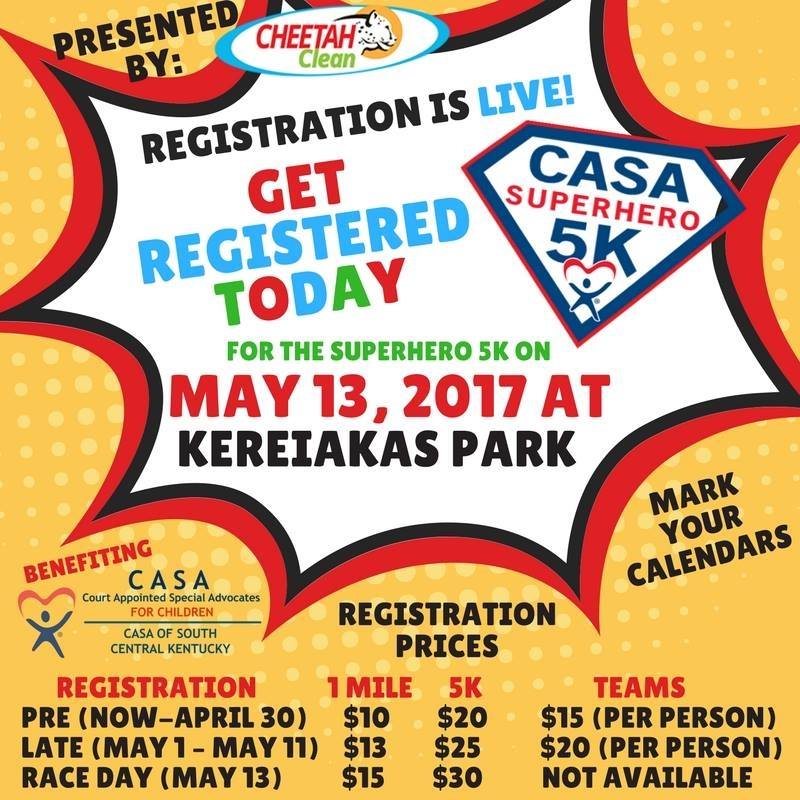 For those who don't know, April is Child Abuse Awareness Month! We have an incredible, local non-profit organization who works to prevent child abuse, and help with recovery for those who have previously suffered.
Court Appointed Special Advocates (CASA) of South Central KY, Inc. is a non-profit agency dedicated to preventing and eliminating further trauma to children. Specifically, CASA works to prevent child victims of abuse, neglect and dependency from further abuse by providing trained community volunteers to advocate for them in the foster care and family court systems. The CASA concept is based on the commitment that every child has the right to a safe, permanent home as soon as possible.
In order to invest not only financially but personally, we here at Cheetah Clean will be donating 2.5% of ALL sales through the ENTIRE month of April to this organization. That's right…if you make a purchase during the month of April, a portion of that will be donated to CASA of South Central KY, Inc.
CASA is currently seeking volunteers to help with the process and events that come along with child abuse and neglect. If you would like to donate or volunteer yourself, follow this link for more information.
There's a fundraiser for this non-profit taking place later this year…the Superhero 5K! We've been a proud sponsor of this event in the past, and can't wait to participate again this year! Make sure you register for this event!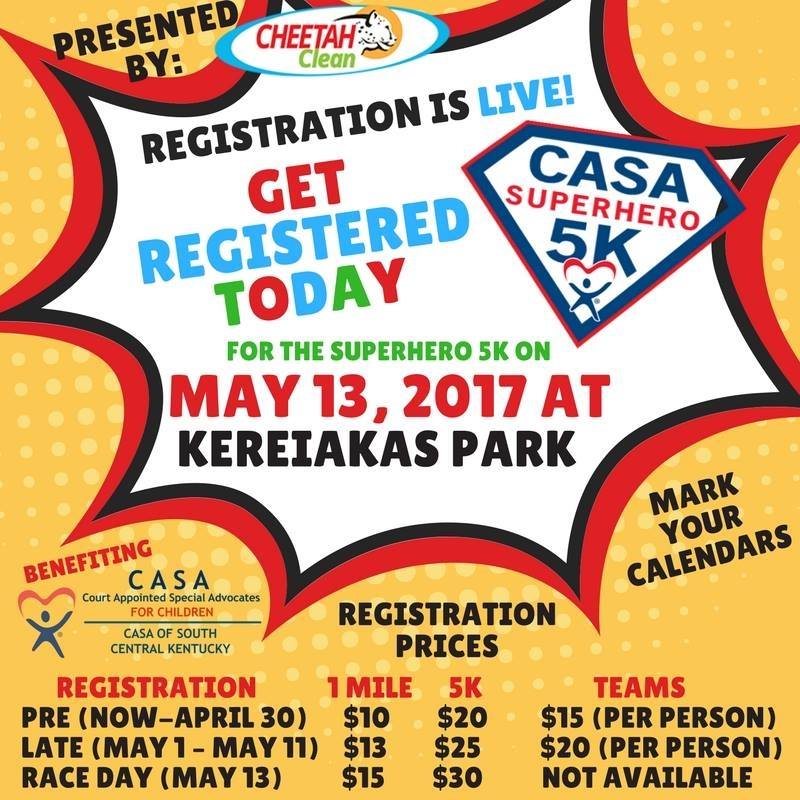 MAY 13th, 2017: CASA of South Central KY's SuperHero 5K
Please take time to learn more about CASA of South Central KY. Join us in lending a helping hand to a truly awesome organization working to make a difference in the local community! Partner and help with the #CheetahCleanTeam today!