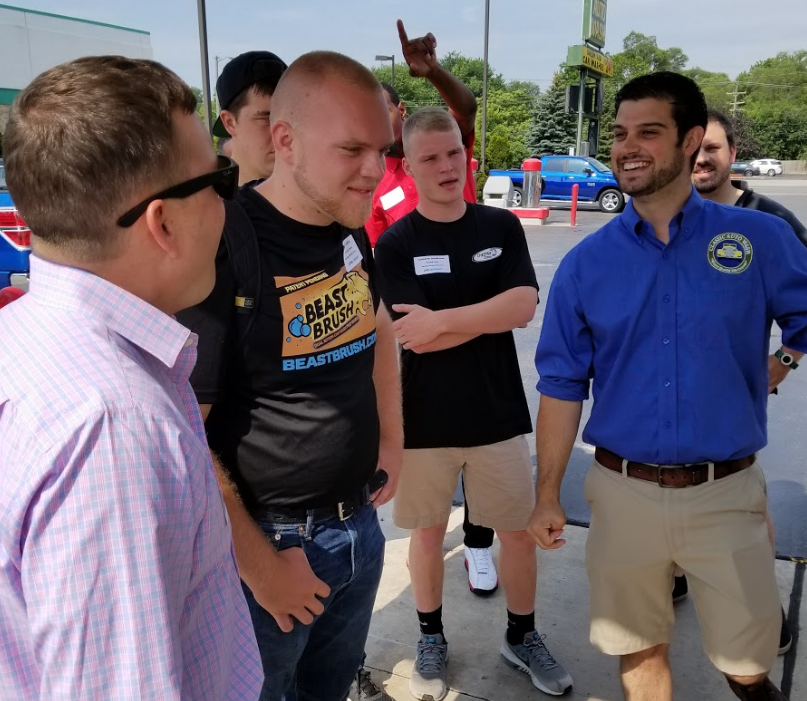 The Cheetah Clean crew packed their things and headed north to Allen Park, MI last week, with a focus on continuing education and improving customer service with our friends at DRB University.  DRB Systems is a business solutions company that provides technology and marketing support to enhance the consumer's experience and the operational efficiency of a car wash.
Unlike equipment-only point-of-sale companies, DRB Systems provides the business "know-how" to transform and excel most car washes…in the words of Jim Collins, from good to GREAT!
Not only did our team visit DRB University, they also took advantage of visiting local washes in the Detroit, MI area, including, but not limited to, Classic Auto Wash.
This wash is top of the line when it comes to quality and efficiency, and that's two of the many things we focused on improving while team building within our trainings.  We gathered a lot of information we plan on utilizing and putting into place at our locations.  A huge thanks to owner/operator Todd for letting us take a look behind the scenes!
It's only those who think they're good enough that fall behind, and we don't plan on letting that happen.  We're always striving to improve our service and products!  It's no secret why we're the best auto wash in the region…we invest in the people who invest in us!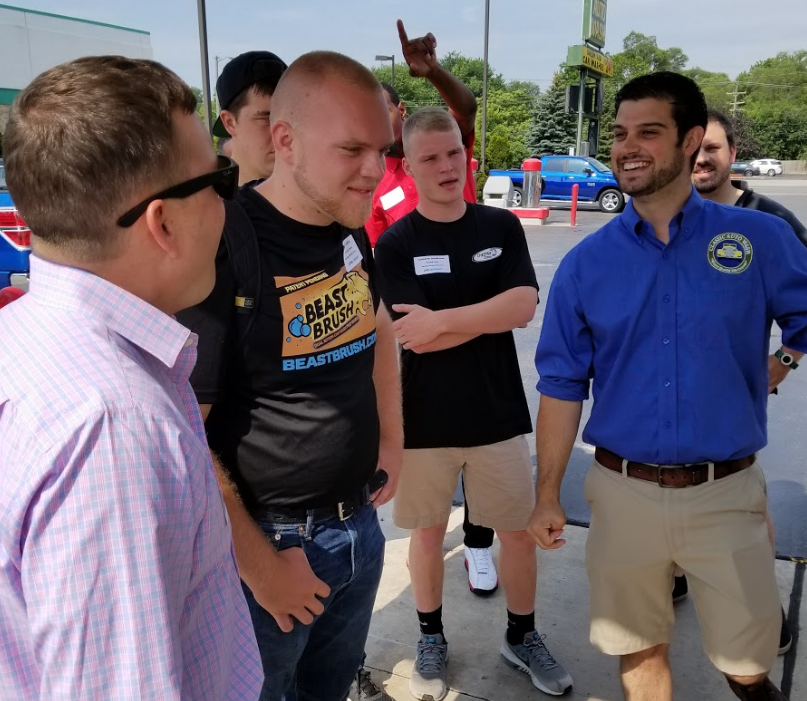 Before we left, we knew we had to take advantage of our surroundings.  On the way to the airport, we made our last stop at the Henry Ford Museum.  Any vehicle mogul understands what this man stands for and what his company achieved during his time, and has continued to do so since his passing.
Henry Ford believed in a level playing field within the Ford Motor Company, and he knew his company achieved not because of him, but because of the people that made up his organization.  Many people discuss cars, trucks and SUV's when they think of Henry Ford…we think of achieving greatness by assembling a cohesive unit that understands their potential is sky-high, and are willing to give it their all to get there.
Do you want to get your customers or clients to fall in love with your service or product, regardless of your industry?  Here's a secret…get your employees to fall in love with it first!
We've been partnered with DRB systems for a long time now, and we're always excited to hear what our team brings back from the trainings.  This helps us stay on the cutting edge of the car wash industry.  If you're an UNLIMITED member, you understand how convenient this system is, providing the necessary traffic flow to keep our quality and efficiency at the top of the line!  We'll be implementing the latest and greatest tactics we brought back with us to our initiative to be the best.  Come see for yourself at one of our locations!