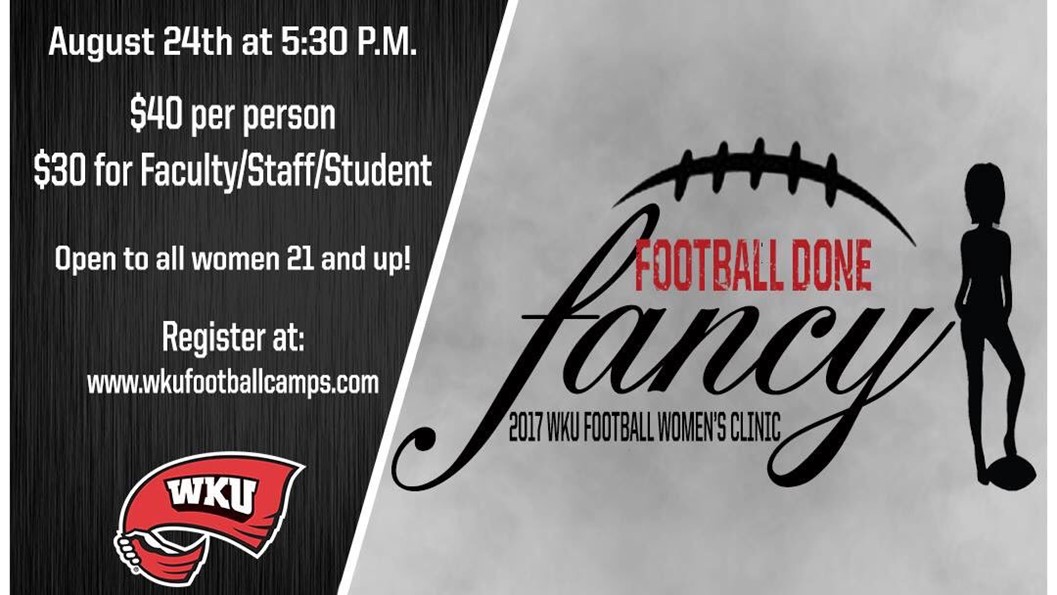 Late August is here, and we know what that means…college football fever is spreading rapidly!  Our WKU Hilltoppers will be kicking off the season against our Kentucky foe, EKU, on September 2nd, under the lights at Houchens-Smith Stadium!
Before the season gets under way, however, there's an exciting event taking place for all the lovely ladies out there, which is being headed up by Ann-Marie Sanford, the better half of new head coach Mike Sanford!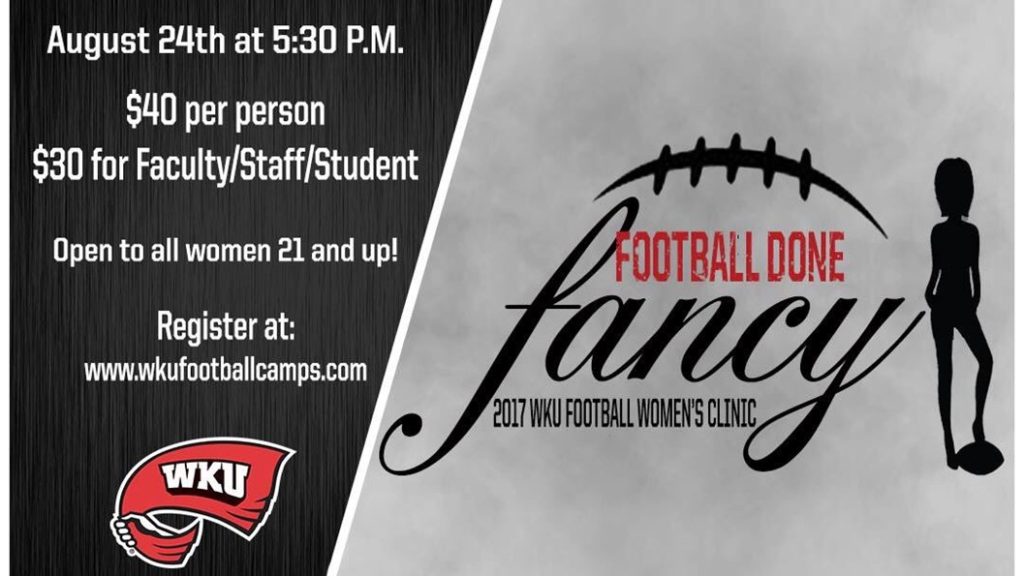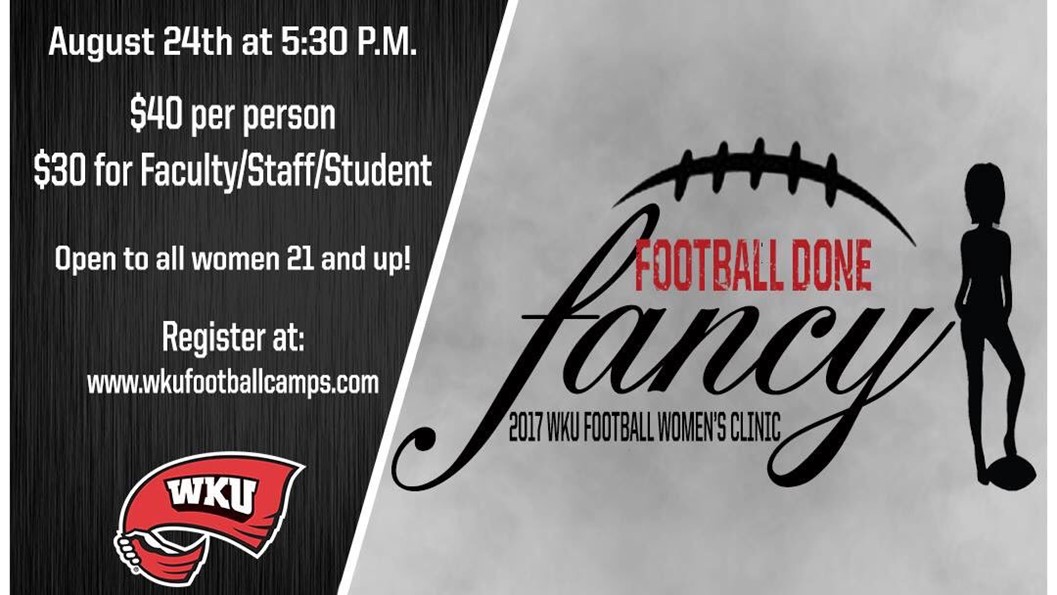 Football Done Fancy will take place this Thursday night, August 24th, at Houchens-Smith Stadium.  This will be the inaugural "Football Done Fancy" event for women ages 21 and up.  Registration for the event, which will take place between 5:30 pm – 9 pm, is $40 for the general public, and $30 for WKU faculty, staff, and students.
Included in the registration will be two drink tickets, heavy appetizers, a one-of-a-kind "Football Done Fancy" t-shirt, and the chance to get to know the WKU Football coaching staff as they gear up for their first season on The Hill.
Check-in for the event will begin at 5:30 pm, followed by a cocktail hour until 6:30 pm.  The clinic will then begin.  The dress code for "Football Done Fancy" is casual.
A number of local vendors from the Bowling Green community will be present to help Hilltopper fans prepare for the upcoming season.  There will be a raffle to win exclusive WKU Football prizes, along with a silent auction.  Proceeds from the silent auction will go to the Emery Rose Parrish benefit fund.
One item up for grabs will be the Brittany Gorman Ultimate Tailgating Package, which will include an UNLIMITED KING EXTREME PLAN FOR AN ENTIRE YEAR!  Yes, you read that correctly!  There will many other great opportunities to take in at Football Done Fancy, including a fashion show, and we encourage all women that are able to participate.
Not only will you learn the ins & outs of Hilltopper Football and enjoy yourself at this event, you'll be doing that while supporting a number of great causes!  If you're interested in attending, follow this link.