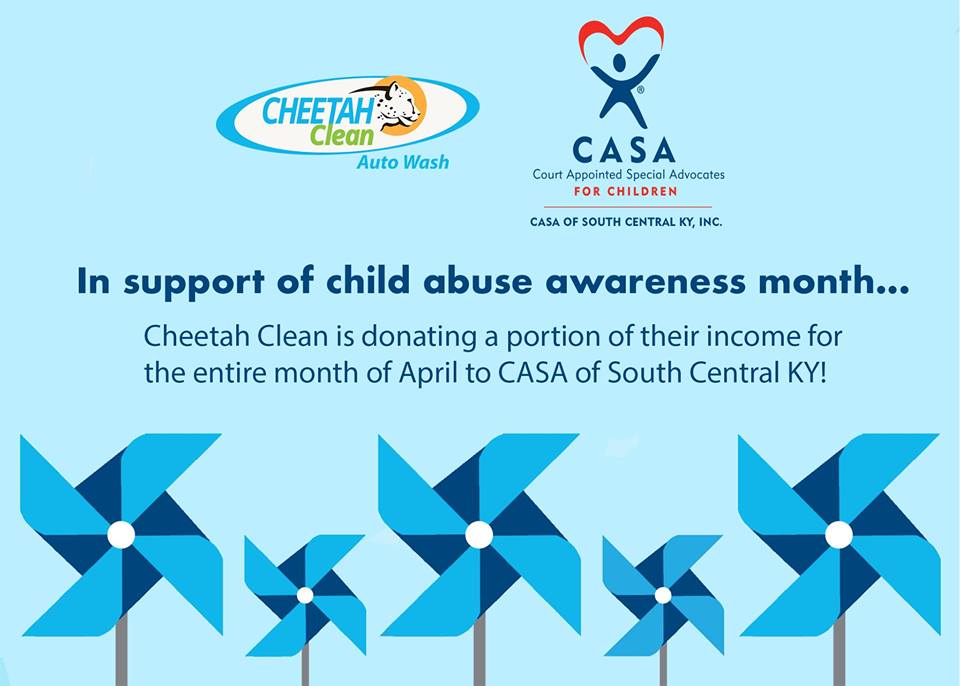 April is Child Abuse Awareness Month! We have an incredible, local non-profit organization who works to prevent child abuse, and help with recovery for those who have previously suffered. We want to give back to this organization, and you can help us do that by supporting CASA with our annual fundraiser!
Court Appointed Special Advocates (CASA) of South Central KY, Inc. is a non-profit agency dedicated to preventing and eliminating further trauma to children.
Specifically, CASA works to prevent child victims of abuse, neglect and dependency from further abuse by providing trained community volunteers to advocate for them in the foster care and family court systems.
The CASA concept is based on the commitment that every child has the right to a safe, permanent home as soon as possible.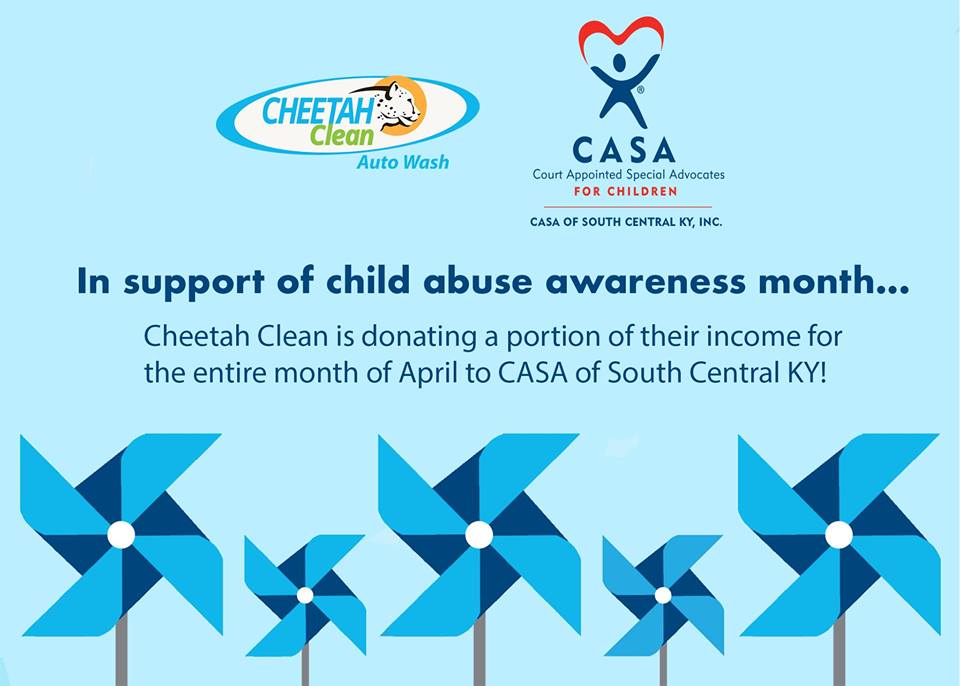 We want to show our support as they continue to pursue their cause, and we here at Cheetah Clean will be donating 2.5% of ALL sales through the ENTIRE month of April to this organization.
That's right! If you make any purchase during the month of April, wash or detail, a portion of that will be donated to CASA of South Central KY, Inc!
Last year, we did the same. 2.5% of every single dollar that was spent at our then TWO Cheetah Clean locations during April went to support this tremendous, selfless non-profit.lucky patcher ios 9
We were overwhelmed by the outpouring of support, and because of you, our incredible customers, we donated $3,728.65…exceeding 2016's total by nearly $2,000!
With that being said, we've grown since last year, with THREE wash locations now available across our area. Our most recent buildout is serving the community in and around Franklin.
We'll be taking 2.5% of EVERY dollar spent at ALL THREE locations this year, so we're planning on exceeding our total from 2017!
CASA is currently seeking volunteers to help with the process and events that come along with child abuse and neglect. If you would like to donate or volunteer yourself, follow this link for more information.