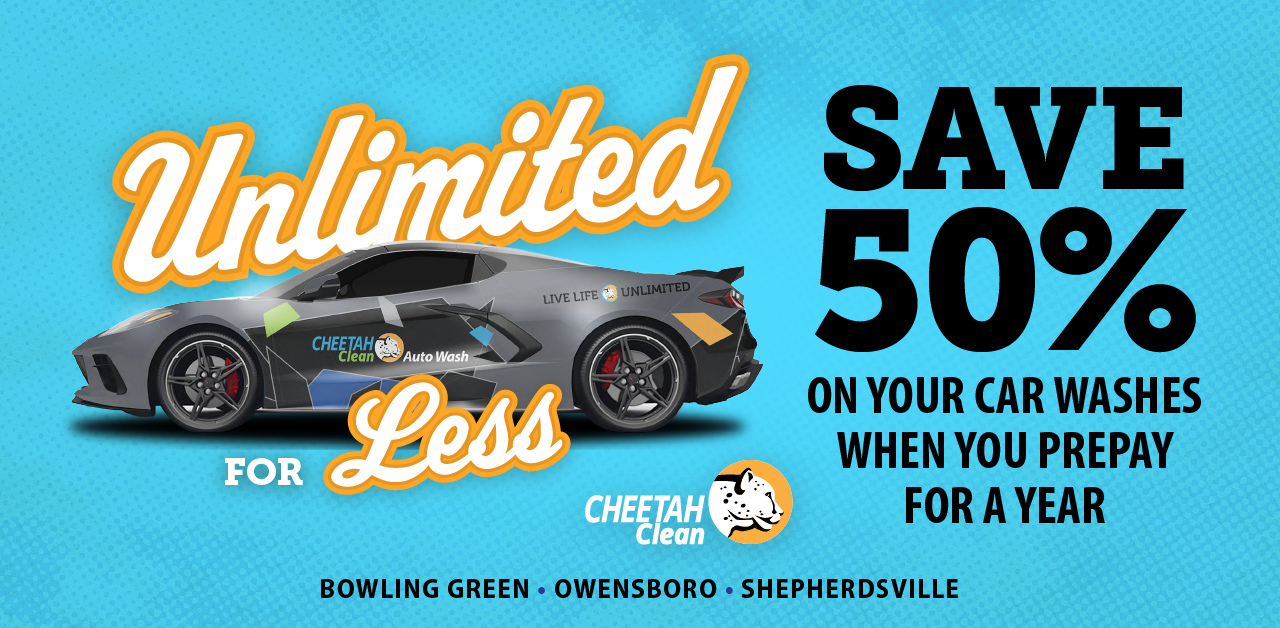 Warm Up with 50% Off Annual Plans for a Limited Time
This holiday season, protect your wallet. Sign up for one of Cheetah Clean Auto Wash's yearly
plans by December 31st and save BIG!
Get a whole year of unlimited membership for 50% OFF with this exclusive annual plan
offer. Save up to $600 compared with monthly.
Or, visit your nearest Cheetah Clean location & buy at the pay station.

Hurry! This limited–time offer ends December 31st.

Cheetah Clean unlimited membership gets you these perks and more:

Automatically entered to win the 2023 Cheetah Clean Corvette
FREE interior every 90 days

Fast service with automatic & contactless entry

Wheel treatment & vacuum use with every wash

 Mayday roadside assistance

within 5 miles of each location

Convenient automatic billing

No

contract
Already a member? No problem! Visit any site and ask an attendant to cancel your recharge plan and purchase an annual plan with this special!
To learn more about Cheetah Clean, your wash experience, or unlimited membership, click
HERE