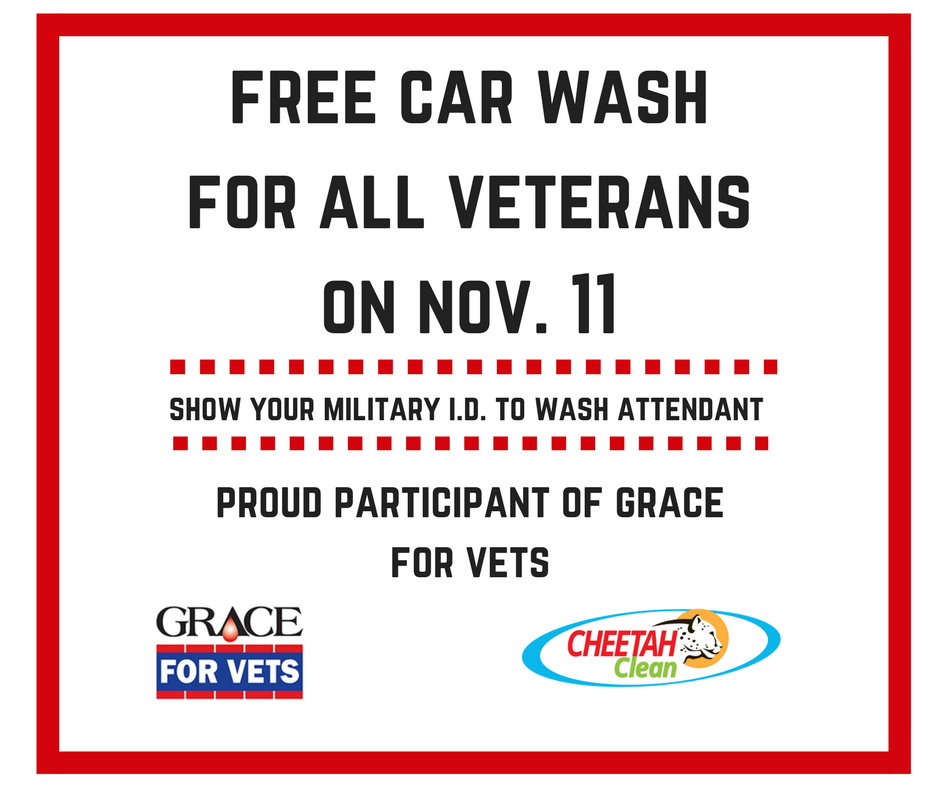 Join the entire #CheetahCleanTeam in giving a salute to our Veterans this Saturday, November 11th!  If you are or know someone who is a veteran, let them know they have the opportunity to stop by either wash location (31-W Bypass OR Veterans Memorial) in Bowling Green, KY for a FREE carwash.

We've had the privilege of teaming up with Grace For Vets in the past, and we're happy to be partnering with them again for this year's event.  Their mission is to honor those who have served or are currently serving their country with a FREE car wash each year on November 11.
This international program unites the car wash industry each year by listing participating car washes that are honoring veterans with a free car wash that day.  Since 2003, Grace For Vets have provided roughly 1,500,000 FREE car washes to veterans and service members.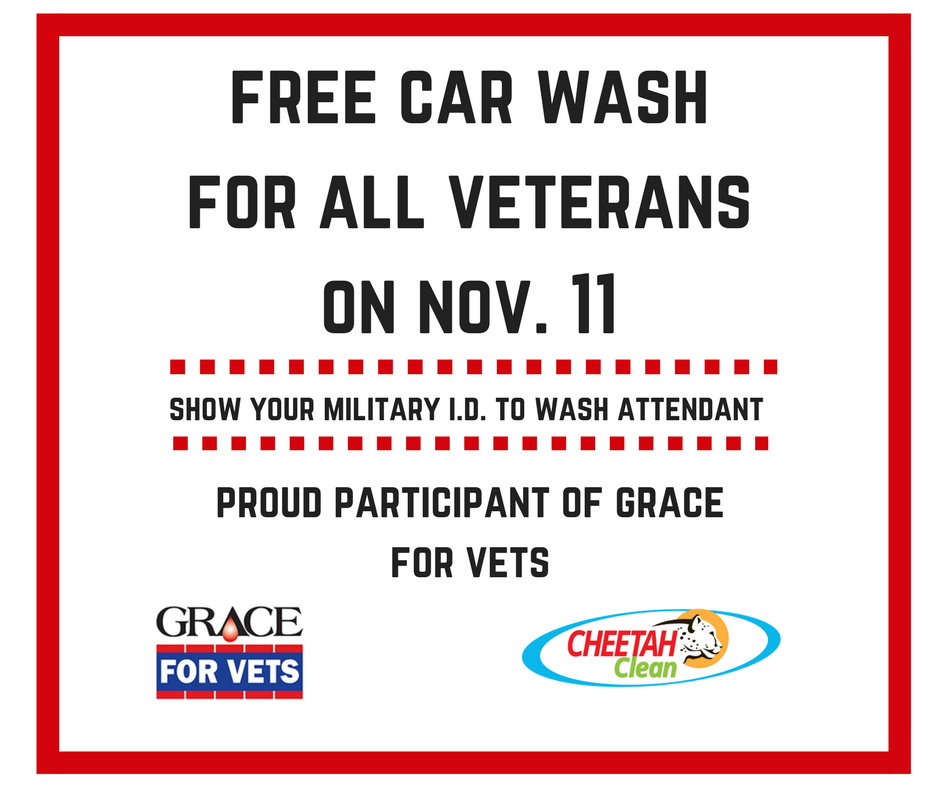 So don't forget, Veterans!  Have your Military I.D. ready as you pull up THIS Saturday, November 11th for a FREE car wash.  We're extremely grateful for your service, and look forward to seeing you!