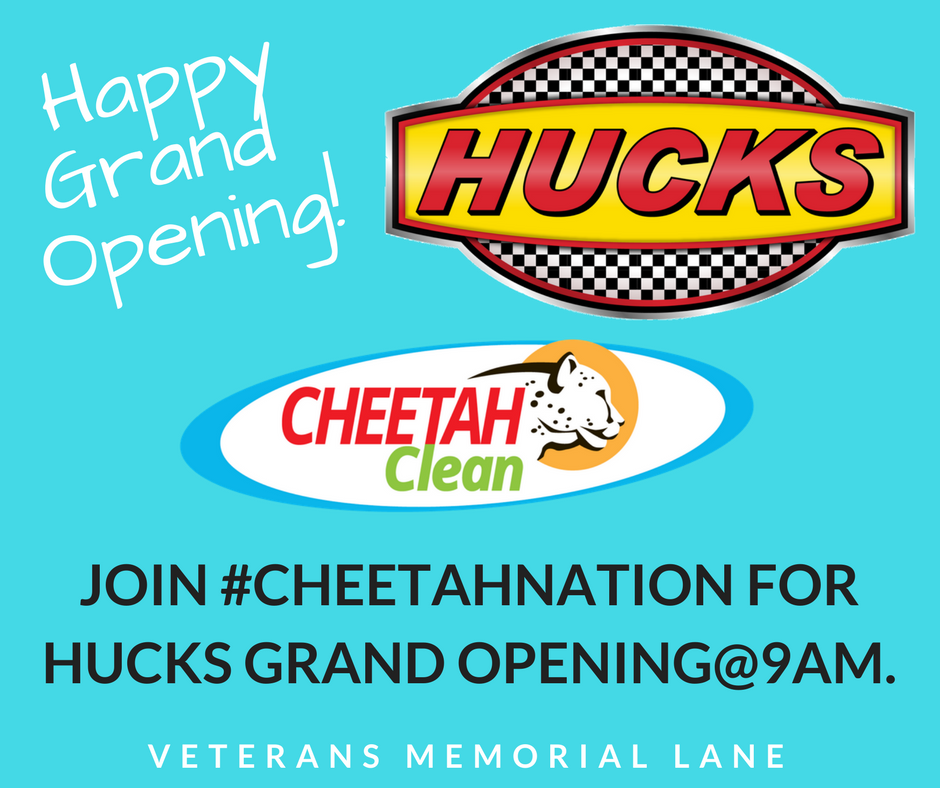 The Cheetah Clean Team helped welcome our new neighbors located right across the way from our Veteran's Memorial location, HUCKS, a location for food & fuel!  HUCKS has become a household name over the past half century, having many of their stores located across the surrounding area.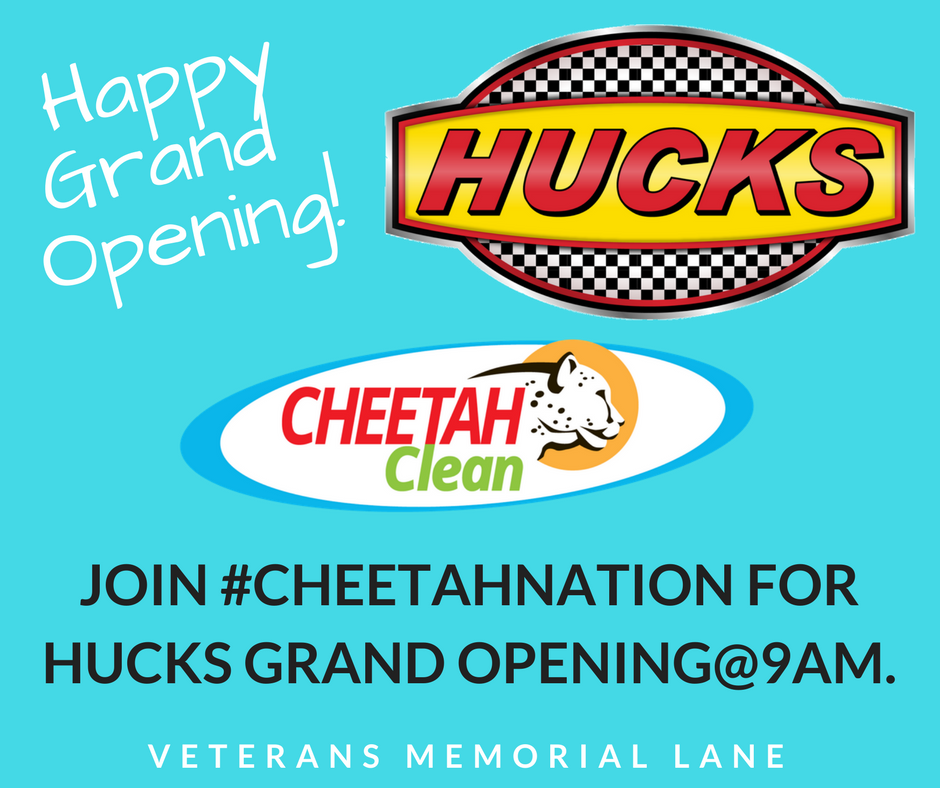 Built on home grown roots of local entrepreneurship, the staff and employees of this company take pride in their work, and strive to provide the best service possible…very much like ourselves here at Cheetah Clean!
According to http://hucks.com, in 1960, Bob Martin and Frank Bayley formed a partnership and began opening Big John supermarkets in small Southern Illinois towns, eventually branching out to Kentucky and Tennessee. Their first convenience store was opened in 1974 in Grayville, IL and was named "HUCK'S".
Today, the company operates 115 locations in Illinois, Indiana, Missouri, Kentucky, and Tennessee. With innovative ideas, hard work, and a vision for the future, Martin and Bayley, Inc. has grown to be one of the most financially sound companies in the country with over 1500 employees.
In March of 2001, the Martin and Bayley family's sold the company to the employees making them a 100% Employee Owned Company!  With dreams and aspirations of one day being able to do that with Cheetah Clean, its great to have friends who know how it's done.
Be on the lookout for some special deals the just may be on the way in the near future.  We're currently tossing around the idea of providing deals that will be of the customers benefit at BOTH Cheetah Clean and HUCKS.  We're still in the process of brainstorming what would work best, but we promise you'll know once a final decision is made.  With that being said, we did perform our latest Facebook LIVE giveaway with them:
Are you a member of our text club?  If you're not, then you missed out on our special giveaway to honor HUCKS grand opening.  We gave away a FREE KING EXTREME WASH ($35+ value) to every single member of our text club!  If you would like to be a part of this, simply text 'cheetah' to 31996!