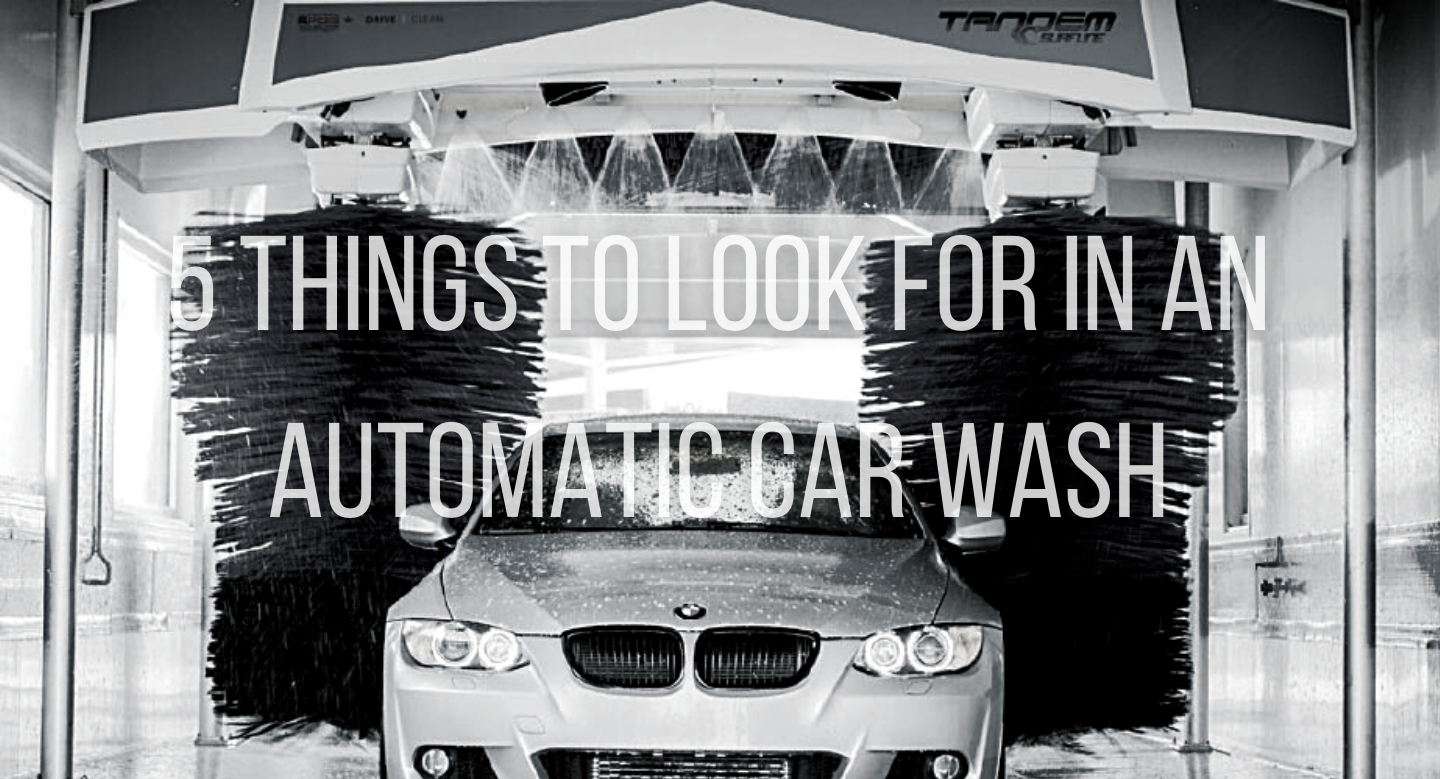 Hello, everyone! I hope you're enjoying the fall weather, making regular visits at the best car wash in town, but preparing yourselves for the winter as we head into the holiday months. If you haven't, I politely implore you to check out one of our most recent blogs posts that discusses the winterization of your vehicle — better safe than sorry, friends.
But enough of the weather, today we're going to get into the 5 things you should look for in a car wash. In your search, be cognizant and studious of these characteristics so you can ultimately make the right decision. After all, it's your hard-earned money and you should get the best bang for you buck, yes? So without further ado, let's dig into the details.
1. Speed – Your Car Wash Should Be Quick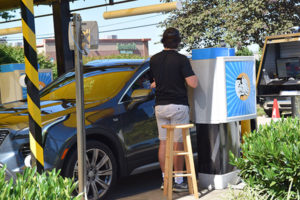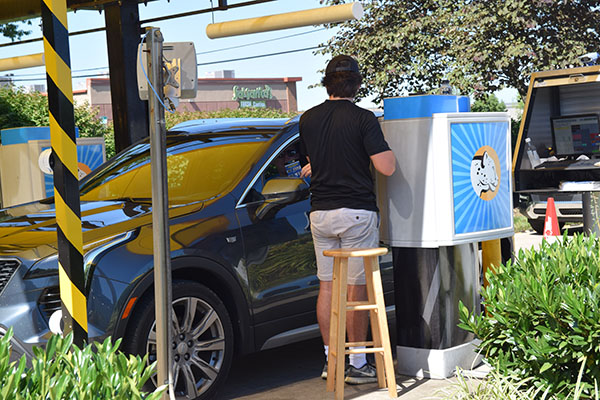 In your search for the best car wash, you should take note of how long it takes you from the point of sale (where you pay for the wash) to the very end after you've went through the tunnel. Let's just be honest — we live in a fast-paced society and you don't want to be hung up at the car wash when you have errands to run on a Saturday afternoon or work to get to on a Tuesday morning. You want your car cleaned, sure, but you want it fast. You want it quick. And it should be.
2. Quality – Don't Settle for Mediocrity
Most automatic car washes boast a number of plans/packages to choose from, one offering more than the other in terms of how thorough your vehicle will be cleaned. As a consumer, you should maintain the responsibility of how well the car wash cleans your car consistently. In all, make sure the place you choose satisfies your car wash needs completely — to the point where you're not left wanting. Choose the best car wash and plan for you and make a judgement on the level of fulfillment. Just remember that nothing else should be desired. Don't settle for less when you can have exactly what you want elsewhere.
3. Service – A Helping Hand Goes a Long Way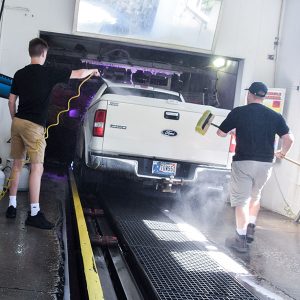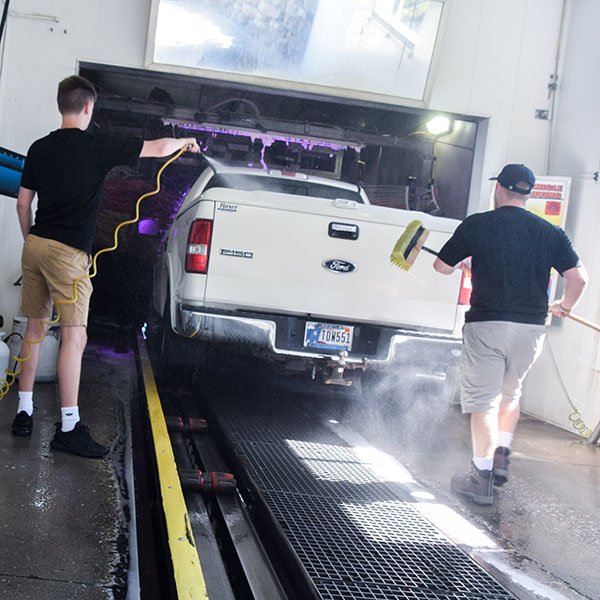 Customer service makes the list because it is undoubtedly one of the primary factors when shopping around for any product/service related business. The Golden Rule is globally recognized by all because it is crucial in establishing any relationship — professional ones included.
'Treat others the way you would like to be treated,' it states. While shopping for your car wash, take note of how the employees/team members greet you, assess your concerns, the expediency to which they take action, and overall, the lengths they will go to in ensuring your absolute satisfaction throughout your car wash experience.
It may seem silly at first, digging into the details about service when you're there to simply get your car cleaned, but as the sub-heading reads, a helping hand really does go a long way. So does a smile and a brief, positive interaction. Life is about experiences, no matter how big or small, whether you're driving cross country to visit the Grand Canyon or running through a car wash after a fun-filled weekend — positivity will always prevail.
4. Cost – Best Car Wash for the Best Price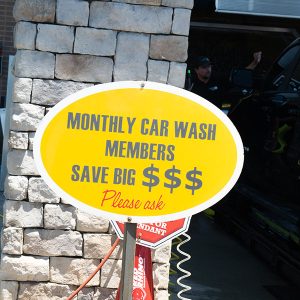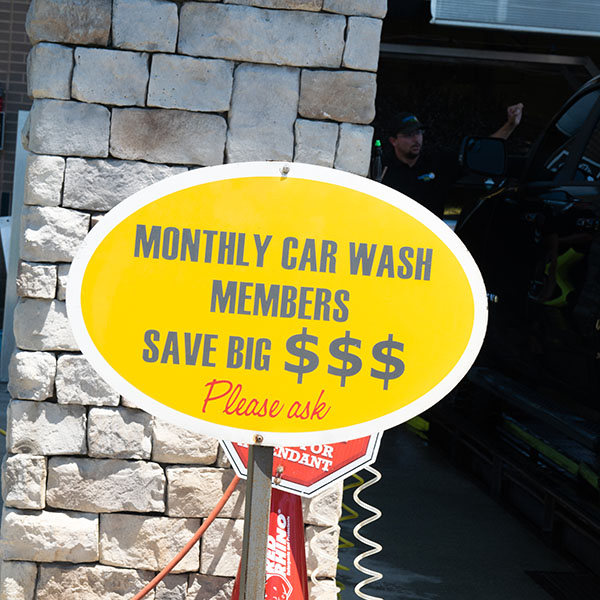 This category pretty much goes without saying, but similar to what I stated before, you want to get the most bang for your buck. In your search for the best car wash, this is obviously going to factor into your decision. But I'll say this, much like other means of business, you're going to get what you pay for when it comes to car wash packages. Choose the one that best suits you and your financials and reap the benefits of being able to wash once a day, every day — at least you can at our car wash. *winks*
I'm kidding, but before you say this, understand fully what you're receiving with each package. Will your undercarriage be cleaned? The answer should always be "yes" for those winter months. Is there a protectant that will coat your vehicle? How many times are you allowed to wash? What about after you go through the tunnel — are there free amenities for you to use?
Understand what you're getting fully before accepting that monthly charge. P.S. At Cheetah Clean, we really do provide an array of benefits with each membership. Like … Free Roadside Assistance. Now on that, I'm not kidding. We offer great stuff here at CC.
5. Convenience – Is it in your Favor?
And last but certainly not least we have the convenience factor. Let's get real once more, shall we? You're trying to choose a car wash because of the need/want of having your vehicle cleaned without the expense of elbow grease and time. There's that notion of convenience, but there's also a matter of location, not wanting to go out of your way to get your car cleaned should be on your list of factors, as well.
Joining a car wash with multiple locations that allows you to wash at all of them — another added benefit of becoming a member — can be a crucial selling point in your decision. For example, here at Cheetah Clean we have four locations spread out through Kentucky. Two of our locations are in Bowling Green (we hope to add three very soon) and we give our members the ability to wash at them all — that way they're covered from one end of town to the other. See? Convenience.
---