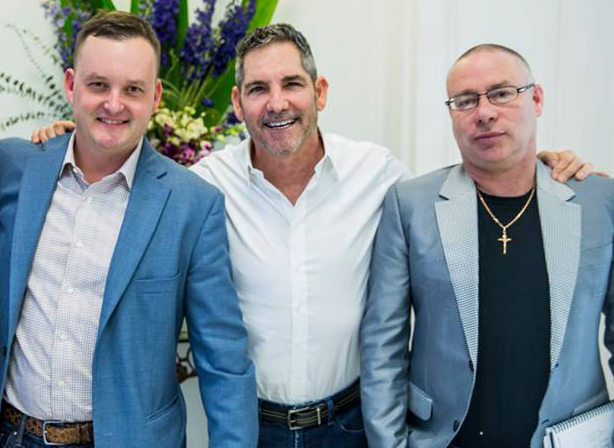 The Cheetah Clean Auto Wash executive team recently held strategic meetings with various 10X business executives in Miami, Florida. The highlight of the trip was meeting with multi-millionaire property investor and best-selling author, Grant Cardone, to discuss Cheetah Clean Auto Wash's "Five to Fifty" Expansion Strategy.
Cheetah Clean's CEO Jeff Fields stated, "Grant and I have similar views on our strategic growth with the target to secure fifty locations within eighteen months." Grant Cardone  said, "Cheetah Clean is about to take off and 10X the car wash industry."
Chief Operating Officer, Stiphan Beher declared, "we are excited by our relationship with Grant Cardone and his organization and the prospects of expanding this partnership in the field of marketing."
Cheetah Clean Auto Wash was founded by CEO, Jeff Fields, and has recently launched its franchising and management systems.
The company currently has five locations operational and under development throughout Kentucky.  Cheetah Clean's growth strategy is to bring consolidation to the car wash industry and become a global leader in green car wash operations. 
For further information, please contact:
Barbara Vanderveer
Direct: (270) 404 2412
Cheetah Clean Franchising LLC
1711 Destiny Lane, Suites 112-115, Bowling Green, KY  42103
E-mail: barb@cheetahclean.com
Web Site: www.cheetahclean.com