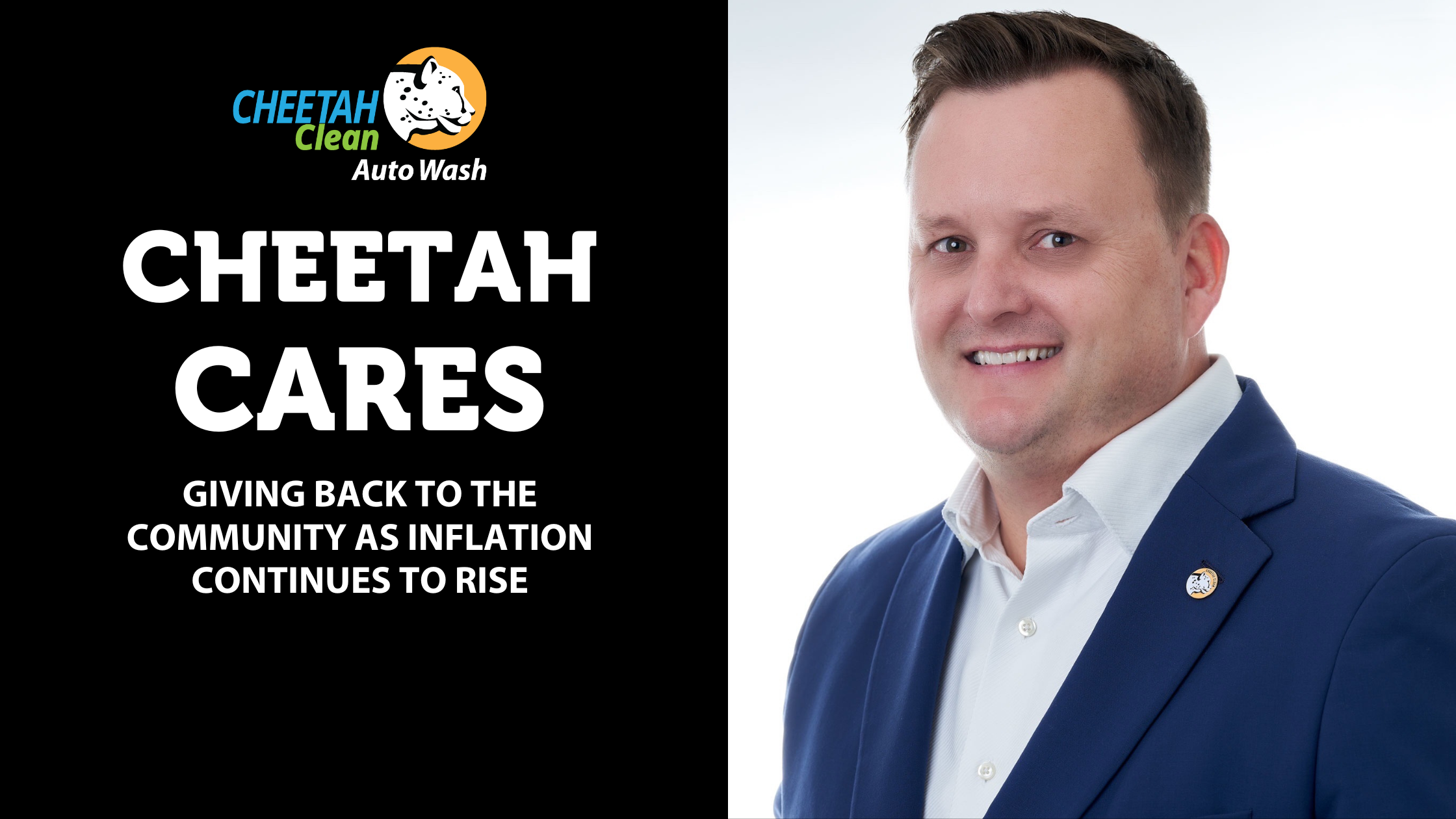 Bowling Green, KY – Cheetah Clean understands that times are tough right now and money is tight amid inflation nationwide. Cheetah Clean cares about their employees and appreciates their dedication to the everyday operation. The team works hard day in and day out and as a thank you, business owner, Jeff Fields, personally gave back $25,000 to Cheetah Clean associates to offer assistance with the rising costs of living and to alleviate stress associated with inflation.
"Our associates are taken care of well beyond what the industry averages.  With inflation hitting all time highs it's only right that I give our associates some relief.  We will continue to do whatever we can for the well being of our team."
The Cheetah Clean Nation has been fortunate to have loyal customers, and because of that they are proud to return that generosity to the employees that make the magic happen. The autowash looks forward to continuing to spread the love, as they extend a thank you to the Cheetah Nation for continued support!
Established in 2007, Cheetah Clean Auto Wash currently has 6 locations in Bowling Green, Owensboro and Shepherdsville, Kentucky. The company plans to expand the brand throughout the mid-south. Cheetah Clean's growth has been accomplished with incredible wash quality and by putting their customers first. Their newest location in Bowling Green is equipped with a double tunnel with an interior cleaning tunnel and boasts the largest car wash in Kentucky.