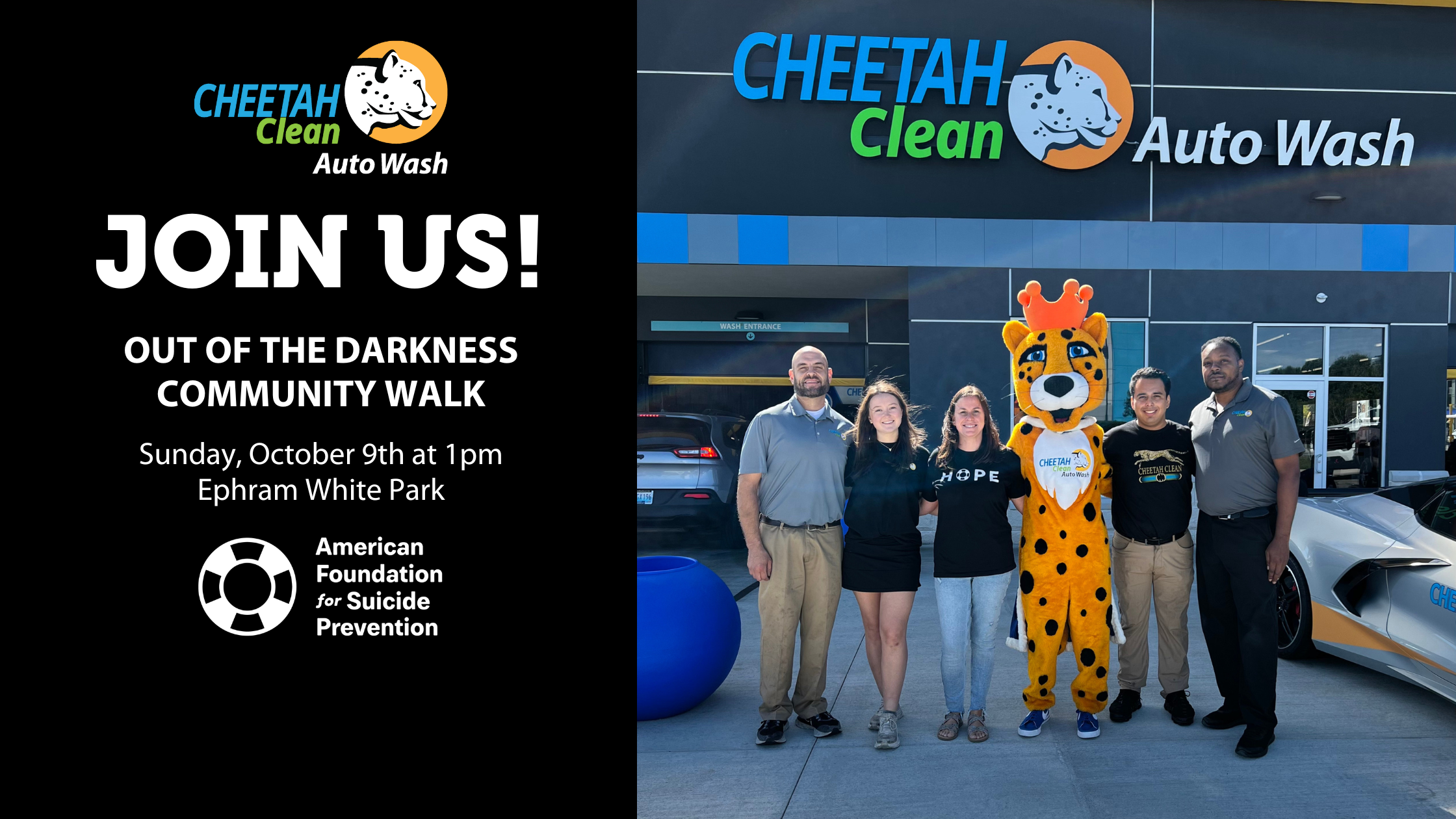 September is National Suicide Prevention Month and Cheetah Clean is a proud supporter of the American Foundation for Suicide Prevention (AFSP). When you wash your vehicle at Cheetah Clean between September 26th and October 2nd, you will be supporting the AFSP.
The American Foundation for Suicide Prevention is a voluntary health organization that gives those affected by suicide a nationwide community empowered by research, education and advocacy to take action against this leading cause of death. 
The 10th Annual American Foundation for Suicide Prevention KY "Out of the Darkness" walk is coming up at Ephram White Park on Sunday, October 9th at 1pm. The Out of the Darkness Community Walk is a journey of remembrance, hope, and support. It unites our communities and provides an opportunity to acknowledge the ways in which suicide and mental health conditions have affected our lives and the lives of those we love and care about.
Come wash with us this week and support an important cause!
Click this link to register for Bowling Green's Out of the Darkness Walk on October 9th! https://supporting.afsp.org/index.cfm?fuseaction=donorDrive.event&eventID=8803