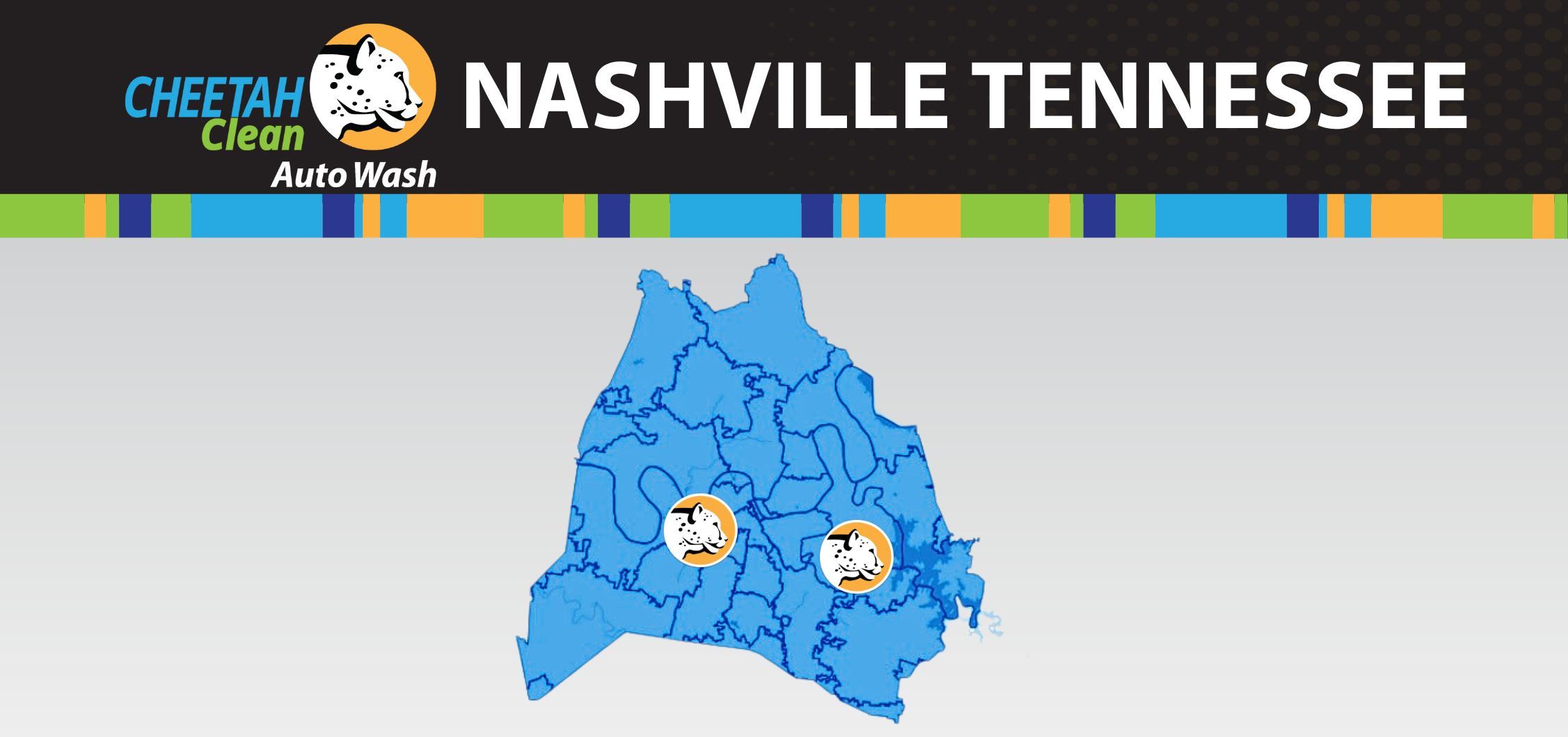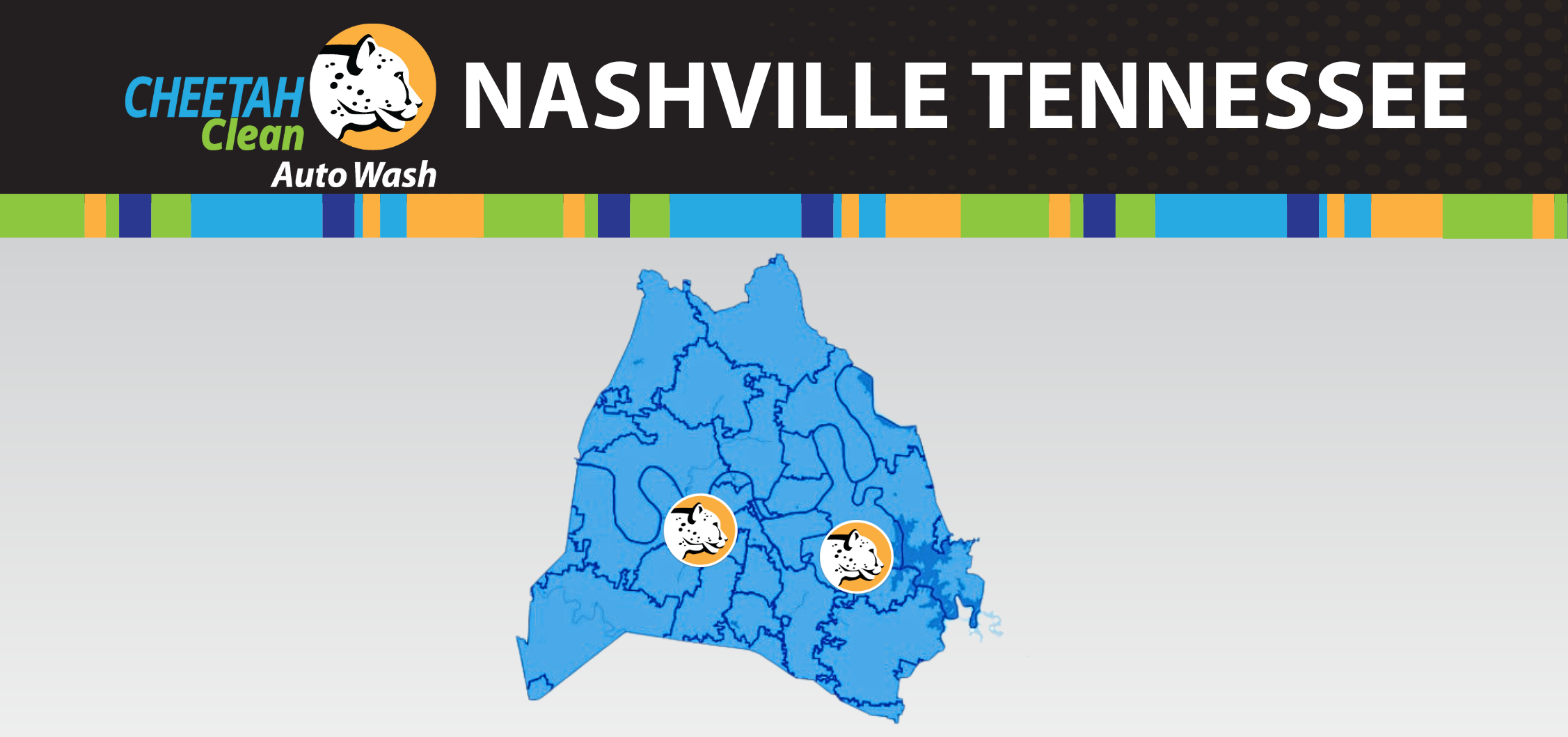 Cheetah Clean Auto Wash, through the Acquisition of
Wash Me Express Car Wash (Donelson Pike) and Suds Up Car Wash
Enters the Nashville, Tennessee Market
Cheetah Clean Auto Wash is pleased to announce its expansion into the Nashville, Tennessee market with the acquisition of Wash Me Express Car Wash on Donelson Pike
(510 Donelson Pike Nashville, TN 37214) in East Nashville as well as the Suds Up (306 White Bridge Pike, Nashville, Tennessee 37209) in West Nashville. Cheetah Clean plans to completely refurbish and rebrand both units as Cheetah Clean in the coming months. With these acquisitions, Cheetah Clean now owns and operates eight locations in Bowling Green, Elizabethtown, Owensboro, Kentucky and Nashville, Tennessee.
"We are thrilled to announce that we will be crossing the border and expanding into the State of Tennessee with the acquisition of Wash Me Express Donelson Pike and Suds Up. This is a growing market that complements our existing team and vision to be a regional player within the car wash sector. As we continue to grow within the Commonwealth of Kentucky, the economic indicators within Nashville, Tennessee are too difficult for us to ignore, and we made the decision to focus efforts within both states going forward. We will continue to expand within the greater Nashville area and look for effective growth opportunities going forward," said Jeff Fields, CEO and Founder of Cheetah Clean Auto Wash.
Along with this news, it was reported earlier this year that the company has purchased and is developing a new site in Owensboro which will be Cheetah Clean's seventh (7th) branded location in Kentucky.
Cheetah Clean Auto Wash, once the Owensboro site is completed, will own, and operate nine (9) wholly branded sites by the mid-2023.
CHEETAH CLEAN HOLDING COMPANY, LLC (www.cheetahclean.com) Cheetah Clean Auto Wash is one of Kentucky's largest premium car wash chains based in Bowling Green, Kentucky. The car wash group, led by Jeff Fields, is rapidly growing and currently consists of nine locations in Bowling Green, Owensboro, Shepherdsville, Kentucky as well as Nashville, Tennessee.
About Blue Equity, LLC
BLUE EQUITY, LLC (www.blueequity.com) is a family office that invests in enterprises with solid developmental potential. We form partnerships with existing management teams to leverage the collective expertise of all involved. Our investment efforts and managerial capabilities are focused on the operation of a global and diversified portfolio including current and historical holdings in oil and gas, media, talent, sports and entertainment, beverage alcohol brands and retailing, hospitality, logistics, transport, distribution and last mile fulfillment. Blue Equity is dedicated to helping businesses grow by accelerating opportunity and driving innovation to the marketplace.