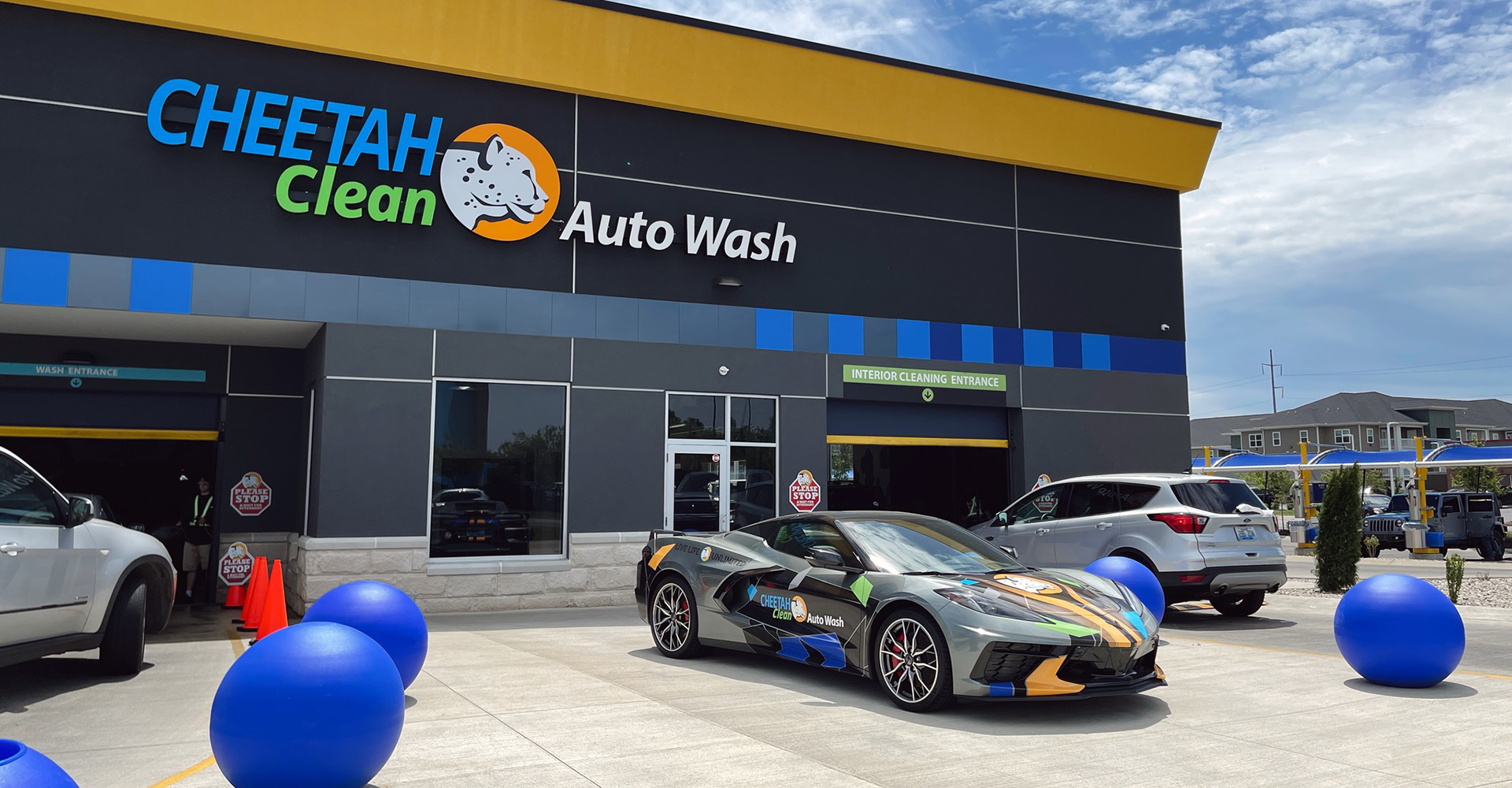 10 Reasons Why to Choose Cheetah Clean
Cheetah Clean Auto Wash is here to revolutionize the way you wash your vehicle. With a legacy spanning generations and a commitment to excellence, we bring you ten compelling reasons why Cheetah Clean should be your go-to car wash destination.
Reason One: A Legacy of Cleaning Expertise Step into the world of Cheetah Clean Auto Wash, where cleaning is an art perfected over decades. Since the 1940s, the Fields family has been pioneers in the cleaning business. Their expertise evolved into the car wash industry, culminating in the region's first conveyor belt. With over twenty million vehicles washed, our experience speaks for itself!
Reason Two: Unparalleled Service Standards At Cheetah Clean, we pride ourselves on delivering top-notch service from the moment you drive in. With a combined one hundred years of experience, our team works with efficiency and precision while maintaining a five-star service standard. Experience the speed and excellence that sets us apart.
Reason Three: Always Ready to Serve You When you choose Cheetah Clean, downtime is unheard of. Our commitment to serving you during operating hours is unwavering. Our in-house fabrication and installation department ensures that all parts are readily available. Any hiccups? We fix them immediately, so you can hit the road with confidence.
Reason Four: Unrivaled Car Cleaning Technology Say goodbye to mediocre car washes! Cheetah Clean's advanced pretreatment and patented beast brush deliver the quality of a hand wash in less than three minutes. Experience the brilliance of a pristine finish that leaves your car gleaming like new.
Reason Five: Complimentary Amenities for Extra Care At Cheetah Clean, we go beyond just washing your car. We understand that your car deserves the best treatment. That's why we offer free amenities such as mat shampooers, window cleaners, air fresheners, and more. Experience a level of care that's second to none.
Reason Six: Introducing Cheetah X: Unmatched Protection and Shine Your vehicle's finish deserves protection from the elements. Enter Cheetah X, our brand new product designed to shield your car from chemical attacks and physical abrasions. Revel in an unparalleled shine and a drier finish that lasts.
Reason Seven: Stay Protected On and Off the Road Your safety is our priority even after you drive away. As a Cheetah Clean member, enjoy free roadside assistance, including lockout service, one gallon of gas, flat tire changes, and jump starts. Your peace of mind matters to us.
Reason Eight: Member Exclusive Interior Cleaning Discount As a valued member of Cheetah Clean, you deserve special treatment. Get an exclusive discount on interior cleaning at our state-of-the-art facility. Experience the best care for your vehicle, inside and out.
Reason Nine: Supporting the Community Together We believe in giving back to our community. At Cheetah Clean, we have proudly donated thousands of dollars to local causes and support Western Kentucky University. Join us in making a positive impact on our society.
Reason Ten: Convenience Redefined We understand the value of your time. That's why we build our locations on premium sites with easy access in and out of stores. With six locations across Kentucky and more to come, experience the fastest car wash on land!
Cheetah Clean Auto Wash isn't just a car wash; it's a commitment to excellence, customer satisfaction, and community support. With a legacy of cleaning expertise, unmatched service standards, and innovative technology, we deliver a car wash experience like no other. Join us in celebrating a cleaner, shinier, and safer driving experience. Visit Cheetah Clean today and see why we are the ultimate car wash destination!
CHEETAH CLEAN HOLDING COMPANY, LLC (www.cheetahclean.com) Cheetah Clean Auto Wash is one of Kentucky's largest premium car wash chains based in Bowling Green, Kentucky. The car wash group, led by Jeff Fields, is rapidly growing and currently consists of nine locations in Bowling Green, Owensboro, Shepherdsville, Kentucky as well as Nashville, Tennessee.
About Blue Equity, LLC
BLUE EQUITY, LLC (www.blueequity.com) is a family office that invests in enterprises with solid developmental potential. We form partnerships with existing management teams to leverage the collective expertise of all involved. Our investment efforts and managerial capabilities are focused on the operation of a global and diversified portfolio including current and historical holdings in oil and gas, media, talent, sports and entertainment, beverage alcohol brands and retailing, hospitality, logistics, transport, distribution and last mile fulfillment. Blue Equity is dedicated to helping businesses grow by accelerating opportunity and driving innovation to the marketplace.