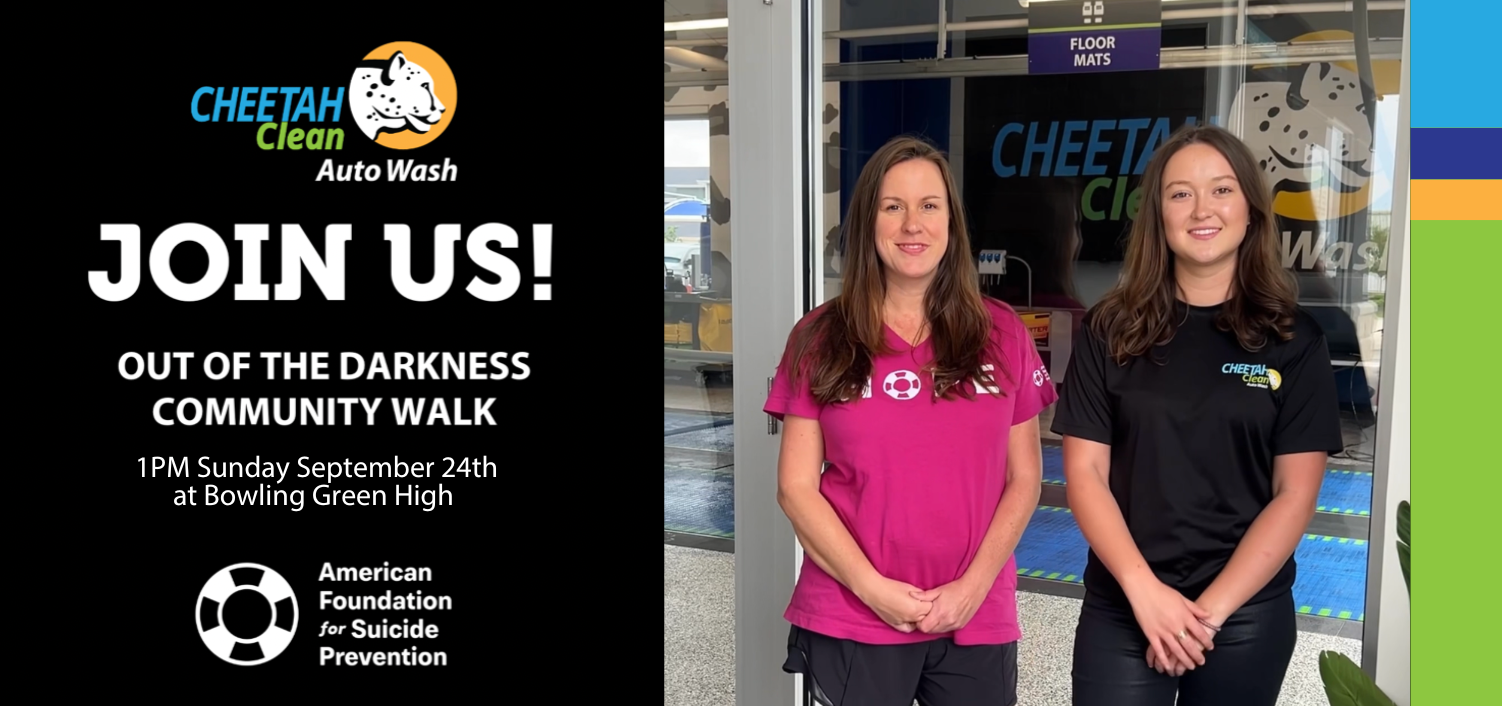 September is National Suicide Prevention Month, and Cheetah Clean continues to proudly support the American Foundation for Suicide Prevention in its 11th year of success.
In the words of AFSP Bowling Green Chair, Katelyn Simpson, who stated, 'I am so thankful for Cheetah Clean and the support they have given not only me but also our community in support of the American Foundation for Suicide Prevention. The team at Cheetah Clean understands the importance of taking action to reduce the stigma associated with mental health and suicide awareness. Right here, locally, the money they have raised and given goes to support the new 988 crisis hotline, the school systems, advocacy, and suicide research nationally. Thank you, Cheetah Clean; you have made an impact on our community that will affect us for years to come.'
The American Foundation for Suicide Prevention is a voluntary health organization that connects those affected by suicide to a community empowered by research, education, and advocacy to take action against this leading cause of death.
The 11th Annual American Foundation for Suicide Prevention KY "Out of the Darkness" walk takes place Sunday, September 24th, starting at 1 pm at Bowling Green High School.
The Out of the Darkness Community Walk is a journey of remembrance, hope, and support. It unites our communities and provides an opportunity to acknowledge the ways in which suicide and mental health conditions have affected our lives and the lives of those we love and care about.
ABOUT THE AFSP
The American Foundation for Suicide Prevention was established in 1987 and acts 'as a volunteer health organization that gives those affected by suicide a nationwide community empowered by research, education, and advocacy to take action against this leading cause of death.'
REGISTER HERE:
https://supporting.afsp.org/index.cfm?fuseaction=donorDrive.event&eventID=9619