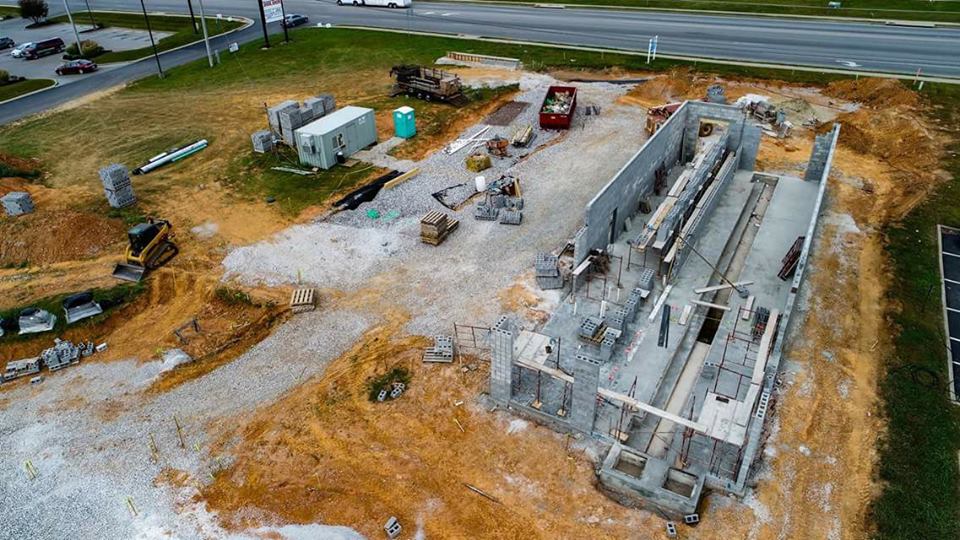 If you'll recall back in early February of this year, we shared the exciting news that #CheetahNATION was adding a NEW location in Franklin, KY.
We've been extremely busy with contractors, architects, vendors, etc., working around the clock to achieve the quality buildout for the citizens of Franklin and surrounding areas.
With that being said, we wanted to bring you a fresh update regarding our progress, and what you can expect from this point forward.
All concrete has been laid, which plays a significant role in the advancement of the process.  It's always a roll of the dice regarding weather conditions, but fortunately, the atmosphere has cooperated!
Here's a look at the of progress our newest location in Franklin back in September:
The building blocks have been set, masterfully crafted to give us a solid foundation to build on…literally.  Members of our team, Tony, Tim and Ron, have already taken things a step forward, hanging wall board in the areas needed.
Our friends at Awesome Fabricating were on-site yesterday, installing our all-access conveyor.  This is the 'heart' of the actual wash operation, and another, vital piece to have in place and operational.
One of the other implementations taking place this week will be our new Fields/Reilly patented Istobal Tire Shine Machine. It's prepped and ready for installation at our Franklin property!
Several other things still need to be completed, but we're happy to announce we have a target date set for our opening day!
Nothing is set in stone, given the variability of the remaining installation processes, but we hope to be open in February of 2018!  Perfect timing to knock that awful salt & brine off your ride!