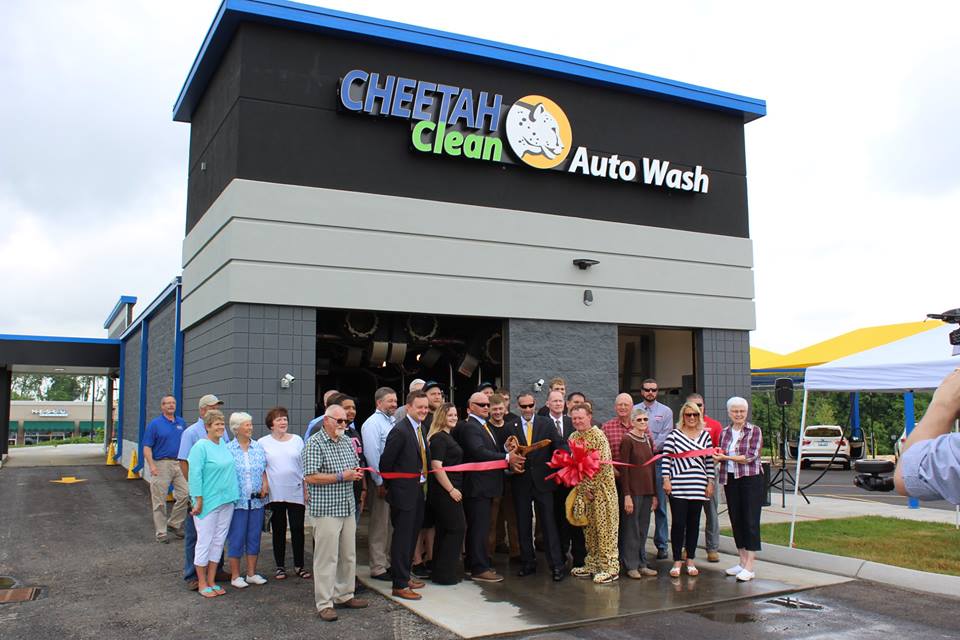 A fantastic group of people turned out for our Grand Opening & ribbon cutting ceremony in Franklin this past Friday. The weather cooperated, providing not only ideal conditions, but a beautiful sunrise as well…
We could not have asked for a better event. We're extremely grateful for our phenomenal customers and supporters! With your help, we were able to tally nearly 500 car washes on the day!
Analytics Continue to Climb
Our UNLIMITED plan members continue to soar at all of our current locations, and our text club numbers are no different.
We catapulted in this area, adding over 300 new contacts to receive our slick-text service, which provides our customers with real time information on our specials and deals.
Mind you, this was achieved in one work day at our new Franklin location alone! This takes our total slick-text numbers to over 9,500 members!
Ribbon Cutting
It was a banner day to have so many of our supporters on hand, including the folks that do a lot of the heavy lifting.
Our CEO Jeff Fields addressed the crowd, before the entire crew, along with members of the Franklin-Simpson Chamber of Commerce and local officials, made it official with our ribbon cutting. There was plenty of local press to go around as well!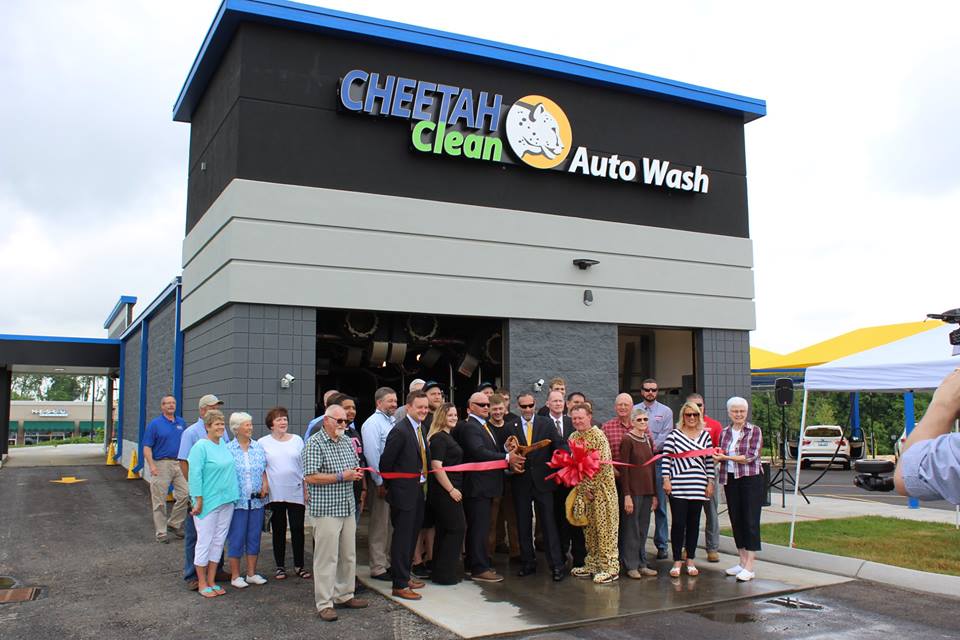 Following our ribbon cutting, Jeff was able to deliver a detailed tour of our wash facilities, showcasing the Franklin community what separates us from the pack.
We strive to maintain an open book transparency with the people we intend to serve to the best of our ability!
GIVEAWAY Winner
Everyone was a winner on Friday, receiving  not only a FREE wash, but also a FREE Beet Box with their visit. Not only that, we had a number of giveaways including, but not limited to, the Franklin Drive-In, National Corvette Museum, Kart-Plex passes and Love in Bloom Festival.
Our Grand Prize featured TWO free Tennessee Titans tickets for their game against the New England Patriots on November, 11th, 2018!
The package also included dinner for two at one of Tennessee's premier steakhouses, Kayne Prime, and we also threw in a hotel night's stay in Nashville as well! We're happy to announce our winner is Jama Vanderheyden! A huge congrats, and we hope you enjoy your time in Nashville, Tennessee this coming November!

We're looking forward to immersing ourselves in the Franklin community as we continue to improve our services and quality. With your help, we'll continue on that path, which will benefit both us and our customers.
Thanks again, and keep you eyes peeled. You never know where the Cheetah Coalition will be next!