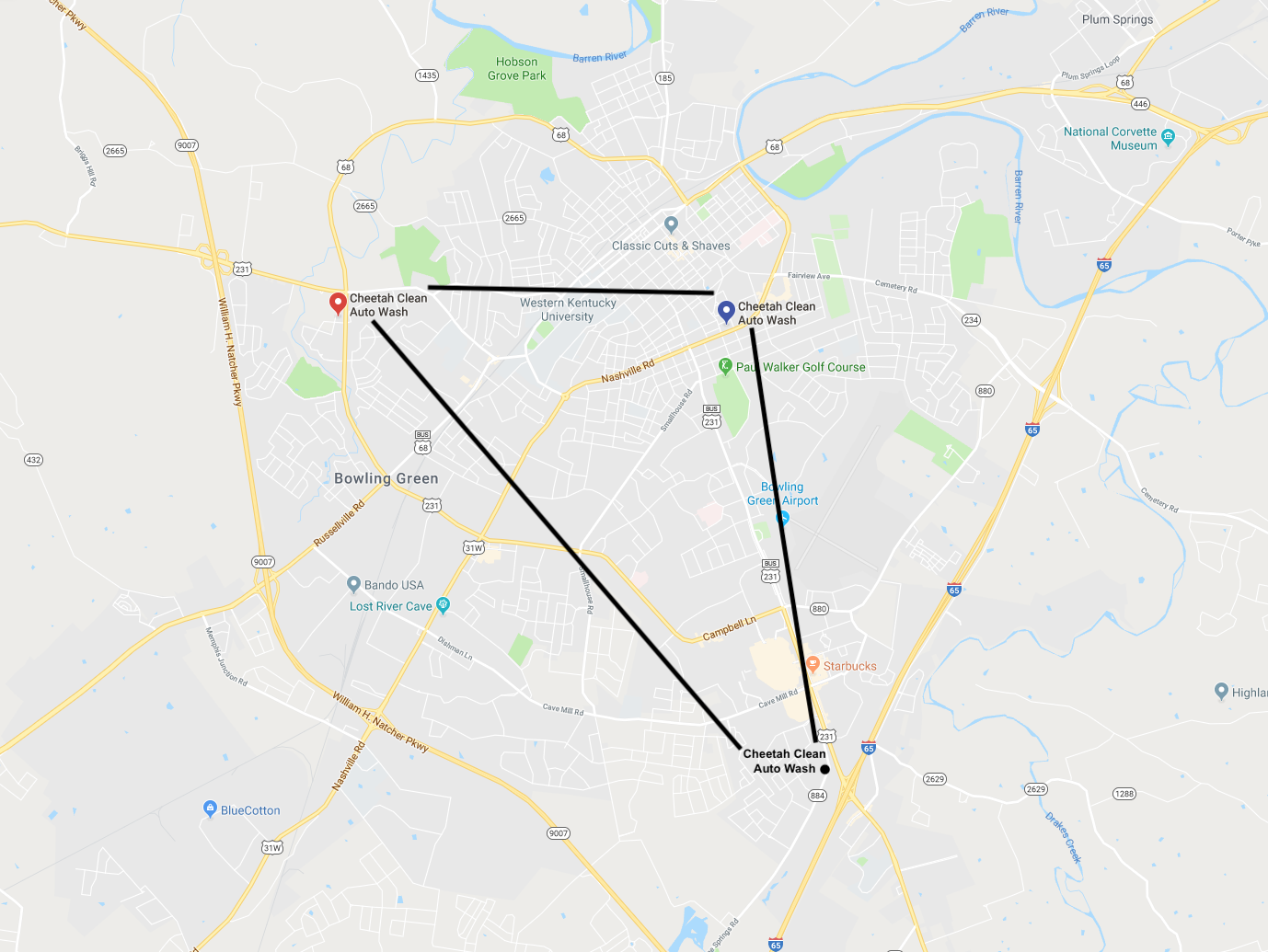 The fastest car wash on land continues to grow at an exponential rate, and we're happy to inform our loyal customers of a recent development…Cheetah Clean is expanding to Three Springs Road in Bowling Green!
That's right! We're excited to announce that the land is officially under contract, and we're looking forward to adding our FOURTH (currently 2 in Bowling Green, with 1 soon to open in Franklin) location!
It's been a goal of ours for quite some time to be able to cover the 'Triangle of Bowling Green', and we're looking forward to providing another location to serve our ever-growing customer base.
Once this wash site is complete, we'll officially cover that Triangle, with locations on 31-W Bypass, Veterans Memorial, and Three Springs Road!
With the advancement of technology, we're toying around with the idea of having a bit of fun while designing this new location. We can't let the cat out of the bag, just know Bowling Green will have never seen a car wash like this before.
Ingrained in our ideology of never settling for mediocrity, Cheetah Clean will continue to move forward with our research and perseverance to bring the absolute best wash quality and efficiency one can find.
We'll be traveling near and far over the upcoming months, adding to our arsenal of conceptual models to make our car wash experience the epitome of the entire industry.
If you'd like to get the full experience of #CheetahNATION, come visit one of our locations and check out our UNLIMITED plans. And, least we forget another tidbit of recent news, FRANCHISING is now available!
We look forward to providing updates as our newest construction begins to take shape! Be sure to check back in periodically to see how progress is being made. Until next time!