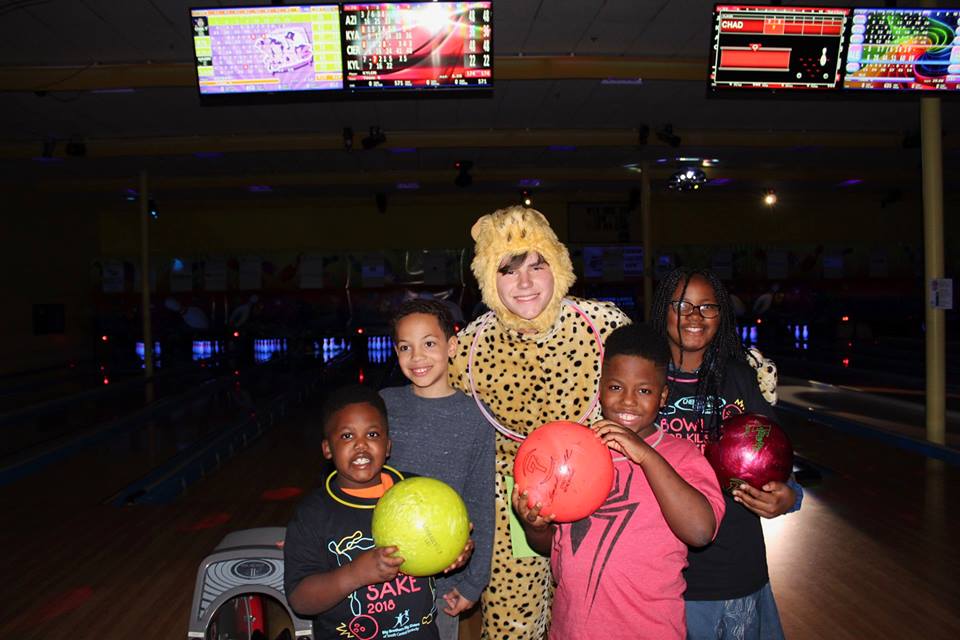 We're proud to be the title sponsor for the annual Bowl For Kids' Sake to support Big Brothers Big Sisters' of South Central Kentucky. The event has taken off with our first two dates back on April 11th & 14th, and we're looking forward to finish strong in Glasgow at Ralphie's Fun Center on April 21st! We wanted to thank all of the supports for making this year's Bowl for kids' sake a success!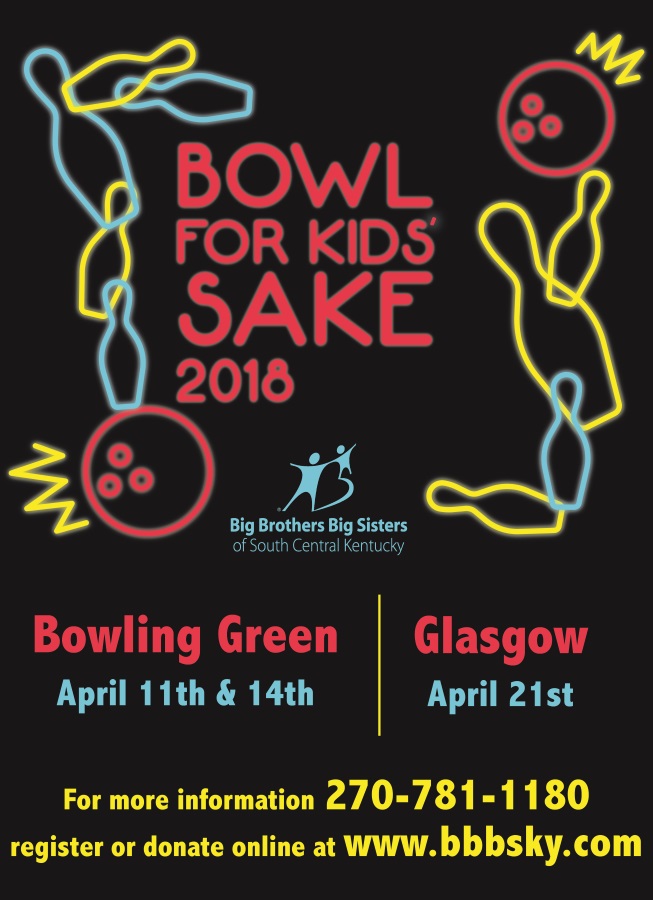 Bowl For Kids' Sake is Big Brothers Big Sisters' signature fundraiser. Each year half a million people across America come together to have fun and raise money to support Big Brothers Big Sisters as they change how children grow up!
Bowl For Kids' Sake is the perfect way for individuals to make an impact on our community – it only takes a little bit of effort to raise the money that is vital to our program's success.
This entity has operated under the belief that inherent in every child is the ability to succeed and thrive in life. They are the nation's largest donor and volunteer-supported mentoring network.
Big Brothers Big Sisters makes meaningful, monitored matches between adult volunteers ("Bigs") and children ("Littles"), ages 6 through 18, in communities across the country. They strive to develop positive relationships that have a direct and lasting effect on the lives of young people.
This year's festivities have kicked off with a BANG with the two dates that have already taken place at Southern Lanes. Check out this great piece and excerpt from our friends at WBKO-TV!
According to CEO Karen Harden, "Big Brothers, Big Sisters is very important. Our goal is to make one-to-one matches between our adult volunteers … bigs, and the children … littles. That relationship between a big and a little is really invaluable. It can make a huge impact on a child's life."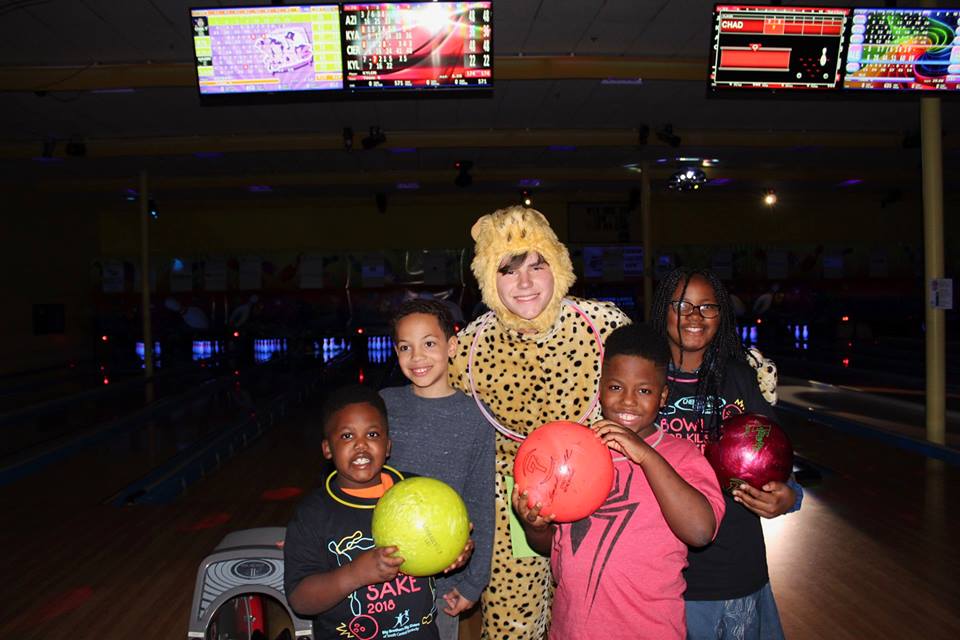 Remember, if you missed out on our first two dates, you still have one more chances THIS SATURDAY, April 21st at Ralphie's Fun Center in Glasgow!
For more information regarding this great non-profit, or the remaining dates, contact Big Brothers Big Sisters at (270) 781-1180. If you haven't considered setting aside time in your calendar to support this great cause, we encourage you to do so!