Jeff Fields is the President of Cheetah Clean Auto Wash, which currently has six locations. It is an Express Car Wash Brand based out of South Central Kentucky, spanning to Western and Northern and is capable of cleaning the vehicle's exterior with spectacular quality.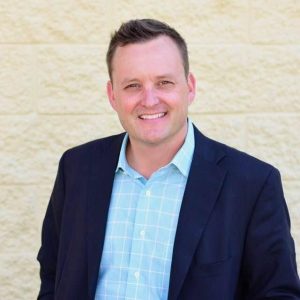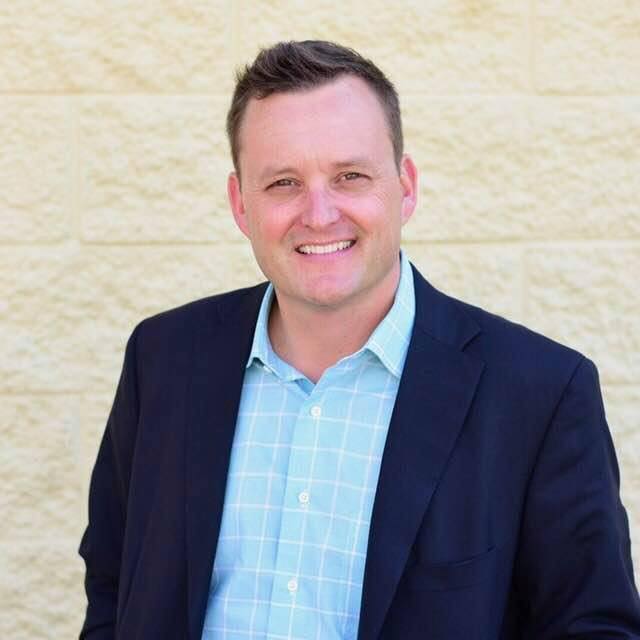 Essentially, the Cheetah Clean method is tried-and-true process that cleans the exterior of a car as well as one would after hours of doing it themselves. We focus on removing bugs with our patent-pending Beast Brush prep brush that we have developed and are in the process of trademarking our five-step cleaning/prepping process.
We have trained/commissioned associates positioned at our auto-cashier to evaluate the car's condition and communicate the needs to the customers.  We also focus on selling our recurring membership programs.
We score WELL above industry standards as far as membership ticket averages (over $30 per member per month) and percentages of membership (over 80% of our business is membership traffic compared to total volume.)  We believe that this is due to our wash and service quality.
Jeff Fields is an experienced, operations-focused President with a demonstrated history of working in the automotive industry. He is proficient in negotiation, business planning, operations management, coaching, and retail. But before he acquired a tactical arsenal that propelled his success, he had humble beginnings. He was merely a youth with a dream, a drive, and an unstoppable passion.
Jeff was born and raised in Bowling Green, Kentucky, a city in southern Kentucky with a modest population. Growing up, he was surrounded by the stories of his family's ingenuity and entrepreneurship, beginning with his father, Geoff Fields, his grandfather, Glenn Fields, and dating back to the early 1940's with his great grandfather, Gillan Fields.
Gillan opened Fields' Cleaners, a local dry cleaning business. Gillan's son and Jeff's grandfather, Glenn, opened Bowling Green's first automatic conveyor car wash Gas and Wash on Broadway about 20 years later. And in 1988, Jeff's father opened up his traditional full service tunnel car wash, Tender Touch Auto Care, where Jeff worked after school and on the weekends.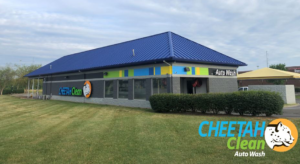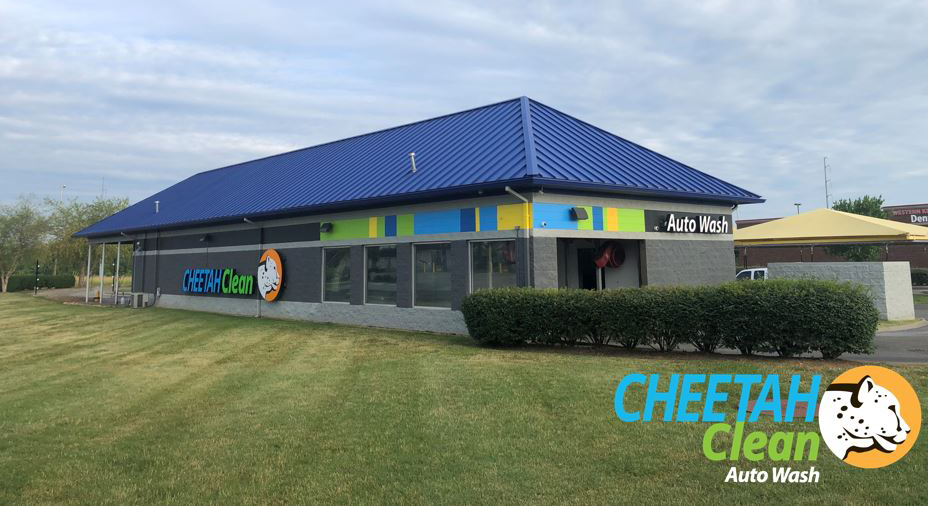 The legacy continued.
Being raised by a family with a clear, evident knack for enterprise, one could say Jeff's captivation for business was inevitable. However, even though Jeff was surrounded by opportunity, he experienced tough love and the school of hard knocks.  Success was not a tangible object that would simply be handed to him.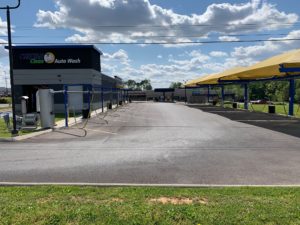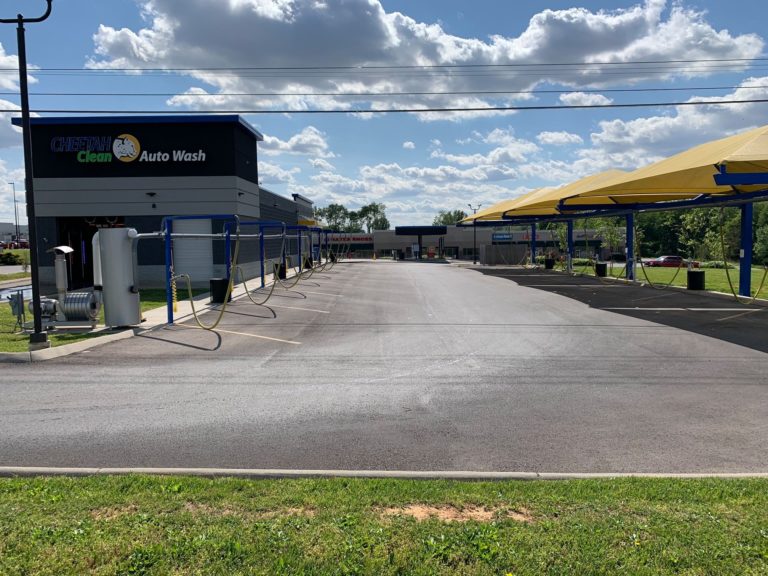 And thus, the work began for him just like it did for his father.  The Fields' family legacy has consisted of four, single entrepreneurs and none of them have passed their businesses on by succession.
Closely associated with his relentless drive is an undying thirst for knowledge. After graduating high school in 1996, he made the short trip down the road in Bowling Green to Western Kentucky University.
It was on WKU's campus that he began to hone his skill set and study the necessary principles of starting and managing his own business.  He was an active member of Sigma Chi Fraternity and did much charity work for the fraternity.  After WKU, he went on to College of Charleston to study Business Calculus and Philosophy.
After college and some bumps in the road, Jeff looked westward and decided to move to Phoenix, Arizona. He worked for his family in the windshield repair and automotive reconditioning business.  Then he took positions in the 5 Diamond AAA-rated hospitality industry at the Ritz Carlton, The Arizona BiItmore, and Marriott Camelback Inn.
This is where he polished his 1st class service experience and thorough knowledge and understanding of the true meaning of 'putting the guest first.'
Once on a phone call while in Arizona, his father proposed that Jeffrey return to Bowling Green and help his father with the automotive service business.
He put his skills to the test and became a manager of the Tender Touch Auto Wash on the 31W Bypass, newly-built traditional full service car washing facility, on the site of the Fields' owned Red Carpet Car Wash.  After studying industry trends, Jeff and his father converted the site to Bowling Green's first high tech express exterior car wash in Bowling Green with free centralized vacuums.
After the conversion, Jeff moved on to the franchise's second location on Scottsville Rd., in Bowling Green. After maximum effort and unparalleled diligence, the traditional full-service car wash began to gross over $1.4M per year.  At the same location, Jeff also created a detail shop that proved profitable, grossing over $30k a month.
From '03-'05, he rose in the ranks, from store manager to self-titled Director of Ops. His new position, of course, came with new responsibilities. He was now overseeing three different business locations including Mobil One Express Lube.
After mastering operations of all four different entities, he started a car wash marketing and video company for Tender Touch's business and more.  Eventually Geoff and Mary Alice sold the enterprise to Regal Auto Wash in 2005.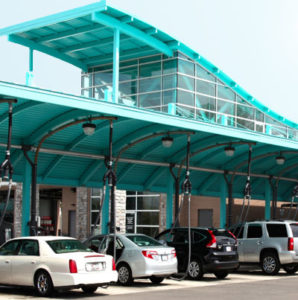 In 2007, his dream became reality. Jeff and his business partner built the first Cheetah Clean in Owensboro, where over 12,000 cars were washed in one month. A few years later, he was able to franchise the successful Cheetah Clean brand in Bowling Green, where his family's car wash history first began.
The legacy went full circle.
His first solely owned store was the same 941 31W Bypass location that he started managing after his time out West.
From dogged beginnings to launching his very own fully-operational auto wash, Jeff takes pride in his success. But, as one could have gathered, his ambition didn't stop there.
With the understanding that Bowling Green is home to not just him and his family, but also acts as the maternal city of the ideas from which Fields fostered, he decided to make a transaction. In October 2020, Jeff sold two wash sites and currently plans to use the capital to build a Cheetah Clean Superstore in Bowling Green, Ky., stamping his signature and forever solidifying his roots into the region.
Before this agreement, Jeff cultivated a clientele of more than 13,000 members, a number that continues to climb as the business succeeds.
In addition to establishing six successful Cheetah Clean Auto Wash locations, Jeff and his team have also launched Car Wash Commando, a ground-breaking, industry-shifting, operator-focused company for other car wash operators in the nation. The business specializes in assisting the operator, observe its bottom line, and grow the top-line revenue.
Additionally, it supplies car washes with chemicals, equipment, and consulting on how to become more operationally efficient.
The morale and overall atmosphere of Car Wash Commandos has been constructed in such a free-spirited, abundantly raw way that the idea of a unique reality tv series has been commissioned and piloted.
After nearly two decades in the industry, Jeff has paved the way to create a business based on legacy. His plans for the future are ambitious yet in reach, and the dream of franchising across the country propels him even further, both in design and accomplishment.
Ask him about the roots of his success and he will tell you, "it's the commitment and unique perspective to the industry, all relative to the operations of your locale," he says. "I literally slept at the car wash."
It's acquiring as much knowledge as possible about where you are, who you are with, and the outcome you'd like to achieve. In essence, from a young age, he always had success in his sights — his passion just put him there.


The legacy lives on.
---
Geoffrey Fields has proven to be the ultimate serial entrepreneur.  He has been involved in the family cleaning business since his early days. Geoffrey also started out, in his preteens, delivering newspapers for the Courier-Journal. So the first of him developing his work ethic started early.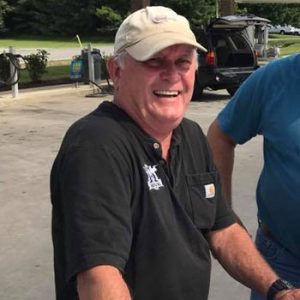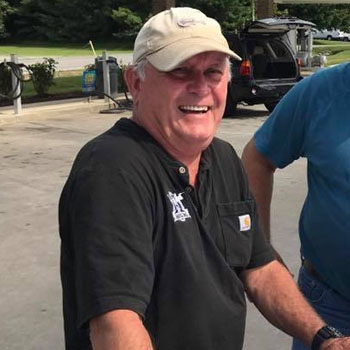 Then later, he remembers his father helping his grandfather in the dry cleaning business, which opened in 1947.
Geoff recalls the days of driving to Glasgow, Russellville, and Hopkinsville, KY, and the other surrounding areas with his brother, Jerry,  to service the laundry machine at his father's laundromats that he invested in.
"Jerry and I would help my dad service the laundromats," he said. "It was a family business."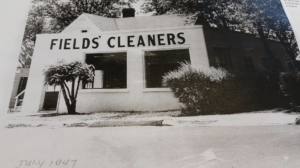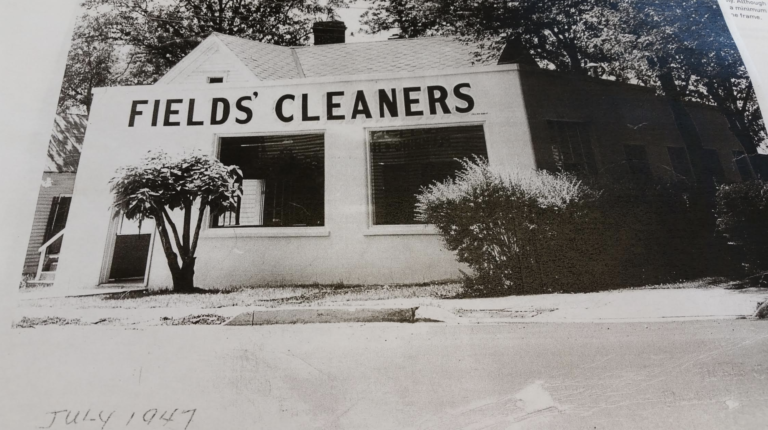 In the 1960's, his father carried on the entrepreneurial spirit and opened 'Gas N Wash' on Broadway. He remembers the car wash systems that were innovative at the time – the Hanna X200C.
The equipment, including the building and side walls, came in on a railcar. It was modular, which was way ahead of its time. Him, Jerry, and his other brother, Eddie, worked there through high school.
A few years later, his father bought the Magic Tunnel on the Bypass in Bowling Green and transformed it into the Red Carpet Car Wash. It was a traditional full service with vacuums on line as the car rolled down the conveyor. Much like Fields Cleaners, the whole family worked at Red Carpet, including his sisters Cissy, Pat, Margaret, and Mary Ann.
In the mid 1970's, after cultivating a plethora of experience and industry expertise, Geoff and his brother Eddie established Field Car Wash Systems.
The business made a name for themselves, traveling within the region and building car washes for other operators.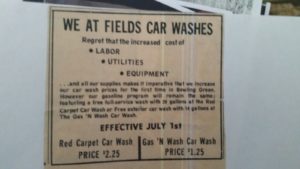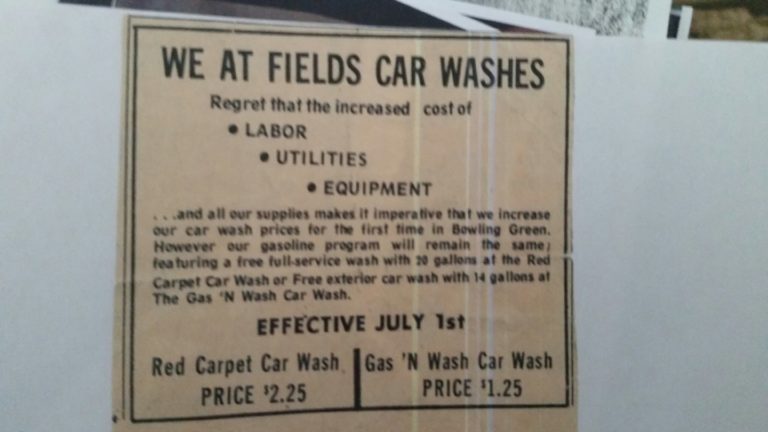 Towards the end of the 70's, Eddie decided to leave the company, but Geoff stayed on. One afternoon, while running his daily operations, he received a very interesting phone call. After a lengthy conversation, the client asked Geoff to build a car wash.
Geoff agrees and brokers the equipment through Fields Car Wash Systems. At this time, even through FCWS's success, it was still a part-time venture for Geoff, who had been primarily working for his father at his construction company.
But that call would change it all.
He decided to stop working with his father and began focusing all of his efforts into Fields Car Wash Systems full time.
Once the economy improved, Geoff, and his employee Russ, built 9 car washes in one year. A tremendous feat even for modern day standards, but back then, an astronomical accomplishment.
In the Spring, the economy declined and Geoff took a break for a few months. He made sure Russ was well taken care of, covering his expenses during the break.
After a while, and a push from his wife, Mary Alice, he picked up the phone and began making sales calls. He soon found that the market was all dried up. But instead of giving up, he went a different route, taking a leaf out of his own handbook.
He built a self-serve on what is now Campbell Lane with the hopes of building a bigger car wash in the near future. A little while later, in 1988, he secured a location on Scottsville Rd., on the opposite side of his self-serve, monopolizing what is questionably now the primest real-estate in Bowling Green. He made that deal nearly 33 years ago.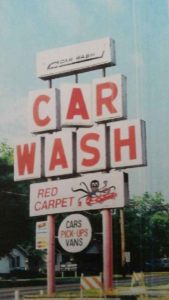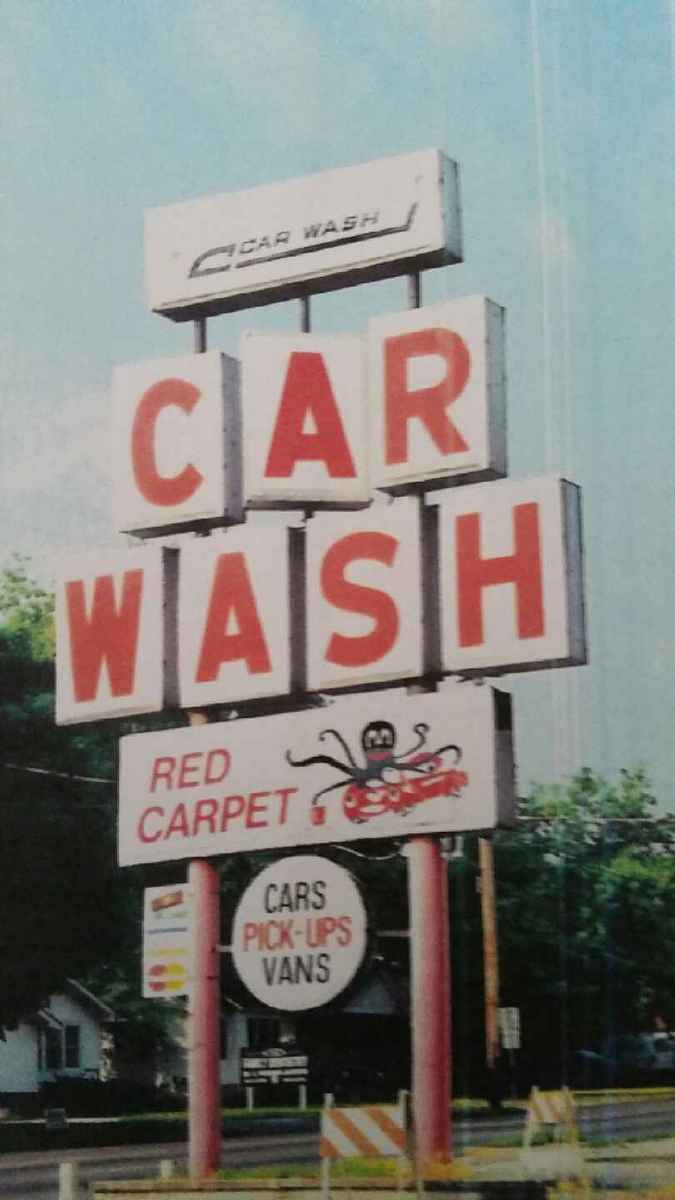 He pursued building a full service car wash of his then named Tender Touch Auto Wash, and he, Russ, and Mary Alice went into business.
This was during a time when Bowling Green was absolutely booming industrially. People from all the surrounding counties would come into town to run their errands.
People would come to town, get their laundry done, wash their car, and go out to eat. Along the road, there were more restaurants per capita than anywhere else in the state. Needless to say, Geoff made the right move in opening his car wash on Scottsville Rd. The place stayed busy.
"We'd have 10-12 cars waiting to get a wash. Monday, cars lined up down the street. Tuesday, cars lined up down the street. Every day of the week, we stayed busy."
Since then, Geoff has been a part of many enterprises, most recently Awesome Fabricating, a business dedicated to designing, building, and manufacturing car wash equipment. Putting their years of expertise to good use, they currently hold multiple patents within the industry.
Geoff's focus isn't just on business enterprises, however; he's also heavily involved in the community. He was a founding member and board member of American Bank and Trust, and he has also served as Chairman of the Airport board.

Flying is just one of Geoff's leisure activities along with golf. In 1992, he partook in aviation training and has owned many planes since, particularly favoring the Cirrus Aircraft.
Always amongst the recreation lingers the clear & evident talent of business initiative, as stable as the staple in a resume, highlighted indefinitely in his repertoire.
Geoff doesn't just enjoy the steadfast negotiation of starting establishments – it comes as natural as breathing or hitting the greens on a bright, sunny day. The list of ventures is as long as it is impressive.
He's responsible for bringing the real estate company, Crye Leike, into Bowling Green. He started a mortgage lending company. He has initiated a high-tech WiFi tower company as Voice over IP (VoIP) hit the scene.
He maneuvered a myriad of channels within the commercial real estate scene in Kentucky and Tennessee and has owned a variety of quick lubes and self-serve car washes in Tennessee, as well.
And with the persistence and dedication it took to pioneer these avenues from youth to present day, he's even had a road named after him and the family, Fields Drive, located in Bowling Green, adjacent to Campbell Lane. And what is he up to now?
No surprise, the man stays busy.
Currently, Geoff helps new operators build and install car wash equipment within his company, Awesome Fabricating.
"We like to think outside the box and provide operators a unique installation, one of which is designed and thought out for the operator's sake," he said.
"Keeping these car washes running and maintained is not an easy business. It's a seven-day week operation."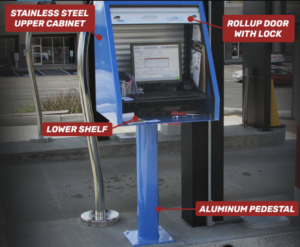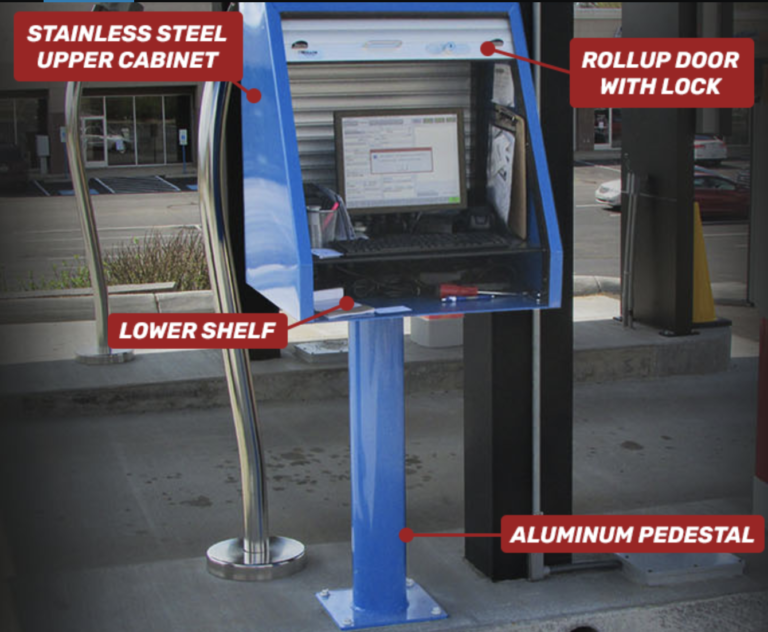 Geoff has also licensed and patented the Awesome Istobal Tire-Shiner, a machine within a car wash tunnel that "features a soft poly bristle brush, which applies tire dressing evenly, reducing 'sling' and creating a smooth, vibrant, long-lasting shine!"
Additionally, he has created what's called the Terminator OTT Stand. This Outside Touchscreen Terminal helps operators at the automatic cashier stands, usually found at car washes, convenient stores, and valet stations.