Our grand opening in Franklin will be Friday, May 18th, and you're invited! We're excited to announce the official celebration of our newest location at 1430 Nashville Road!
Join us, along with the Franklin-Simpson Chamber of Commerce, for our ribbon cutting ceremony this coming Friday! This is our third location, with our other two entities in Bowling Green at 941 US-31 Bypass and 1305 Veteran's Memorial Lane.
We built this wash from the ground up, implementing our proven state of the art setup, adding quality and efficiency to our loyal customer's wash experience. It's an honor to serve the great city of Franklin!
Free Car Washes
By entering a provided text code upon your arrival on Friday, you'll receive a free car wash on us. We want to spread the word about our exclusive process, and what better way to do it than giving it away for FREE!?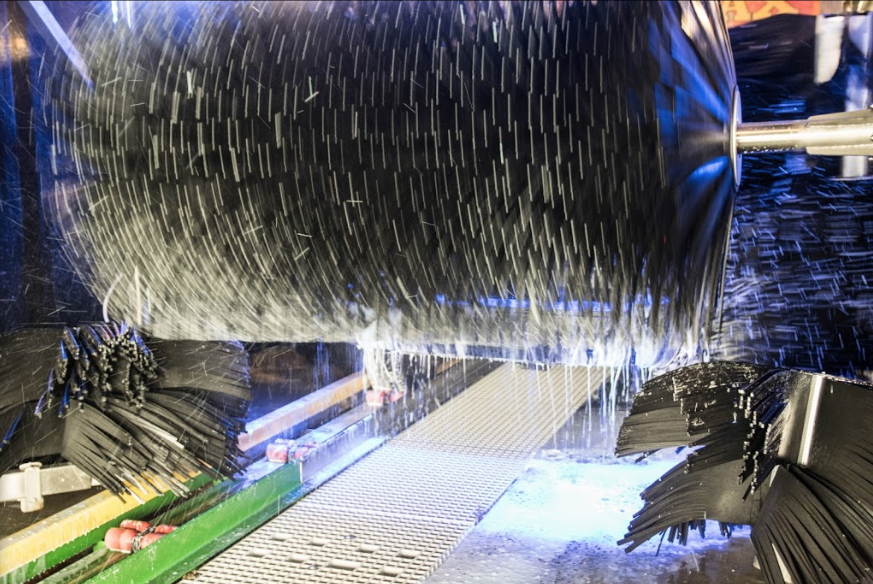 Our extreme treatments and innovative prep options will get the tough spots before our wash takes care of the rest. Our patented equipment is more than ready for the task.

Not to mention, you'll also have full access to all of our additional services. Boom vacuums, air drills, specialty towels & cleaning adhesives, along with our automatic car mat cleaner will be available for use.
Giveaways
When you get your free wash, you'll also be entered to win one of our many giveaways. These giveaways will be a combo of National Corvette Museum family passes, National Corvette Museum Kartplex passes, gift cards from our friends at Novo Dolce, along with passes for a night at the Franklin Drive-In.
If that's not enough to get you excited, maybe the grand prize will. Our biggest giveaway will be comprised of TWO free Tennessee Titans tickets for their game against the New England Patriots on November, 11th, 2018!
The package will also include dinner for two at one of Tennessee's premier steakhouses, Kayne Prime. We know you'll probably have too much fun over dinner and the game, so we're also throwing in a hotel night's stay in Nashville as well!
Thank You
Without our loyal customer base, this wouldn't be possible. Since the opening of our Franklin location, our total UNLIMITED plan members have exceeded well over 4,000 members, and we're closing in on 5,000. Come see why our FastPass coalition continues to separate themselves from the pack!
A number of you mentioned Franklin as a prime destination for us when you would come visit in Bowling Green, and we took that to heart, making it our mission to build there.
With a combination of support from our extraordinary employees and value added from you, our customers, we've been able to make this dream come true.
This grand opening in Franklin isn't about us, it's about celebrating you! Come see us Friday, May 18th!