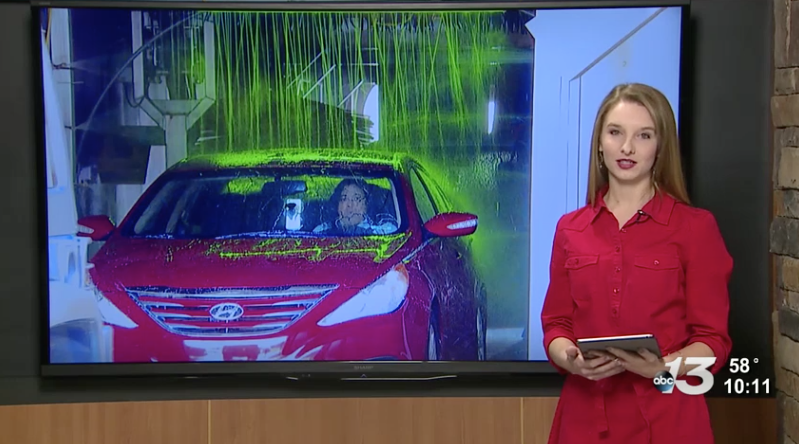 With the recent rounds of winter weather, many vehicles have taken a beating from the elements, both man made and not.
Aside from brine and other harmful-to-vehicle concoctions used to make travel safer before and during a winter weather event, we also battle the elements of Mother Nature. The easiest defense to these villains is quite simple…wash the salt and snow off quickly!

WBKO recently made a visit, seeking our knowledge on the matter. The following is an excerpt taken from their piece:
Business is booming!" said Trevor Newsome, a car wash employee in Bowling Green.
The business is great, but the snow can hurt your car.
Leaving that left over snow and salt residue can leave a significant amount of damage on your vehicle.
Workers say some cars are so dirty they even need to be cleaned twice!
Mechanics are urging you to get your vehicle cleaned as quickly as possible and as often as you can.
"The good thing about it, is that it comes off like that. It just needs to be taken care of when it happens because if you don't, then you're going to see the damage pretty quick," adds Newsome.
Trevor Newsome is a dedicated wash technician here at Cheetah Clean, and we greatly appreciate his work ethic! Him, along with the rest of our amazing team, can get a vehicle's shine back in no time. Our modern wash technology allows for exclusive extreme treatment options.
We've invested our time and resources to make Cheetah Clean the best car wash in south central Kentucky, and we're very happy with the product we provide.
Our extreme treatment options include Nitro Wheel Clean, Rocker Panel Treatment, Bug Removal and other miscellaneous treatments upon your request. Oh yeah…don't forget our self-service freebies, including boom vacuums, specialty towels, mat shampooer, air fresheners…the list goes on!
Warmer weather may be here for the time being, but according to wxornotBG meteorologist Landon Hampton, another major cold snap may be on the horizon…
"The current pattern may be deceiving, especially with an opportunity for temperatures to hit the low 60s both Friday and Saturday. We're keeping close tabs on the first of February, when another major cold shot will attempt to surge southeast out of Canada, stretching through Kentucky. It may infiltrate as far south as Georgia and Alabama," said Hampton.
You can stay prepared before, during and after winter weather events, or whatever else this insane Kentucky weather decides to throw our way, with our array of UNLIMITED car wash package plans.
Stop by either location on 31-W Bypass next to GADS, or Veterans Memorial, across from the new Huck's gas station.
Join the pack today and become a part of the #CheetahCleanTeam!